12 July 2017
By Elaine Murphy
elaine@TheCork.ie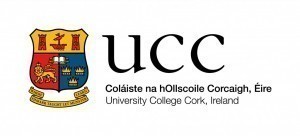 The Glucksman, University College Cork has successfully retained its full accreditation with the Museum Standards Programme for Ireland. The Museum Standards Programme for Ireland (MSPI), which started in 2006 with just 12 participants, now has 57 museums across the island of Ireland, participating in it. The programme recognises excellence in caring for collections, museum management, education, exhibition and visitor services.
The Glucksman, University College Cork, is a not-for-profit cultural and educational gallery that promotes the research, creation and exploration of the visual arts. Its mission is to enhance the cultural and intellectual life of the university community and the wider community through the exhibition and interpretation of art. It is located on the University College Cork (UCC) campus, in an award-winning building which includes three floors of public galleries, temporary exhibition spaces, lecture facilities, restaurant and shop
The Assessor said, 'Since achieving Full Accreditation in May 2013, The Glucksman, University College Cork has continued to maintain the Standards required by the Museum Standards Programme for Ireland and therefore it is recommended that a certificate confirming Maintenance of Full Accreditation be awarded.  The Glucksman staffs are to be congratulated on their achievement'.
Eight museums – Cavan County Museum, Drogheda Museum Millmount, The Glucksman in Cork, Kerry County Museum, Muckross House, Muckross Traditional Farms, Muckross House Research Library and Tipperary County Museum, retained the Full Accreditation they had previously been awarded.
Four museums were awarded full accreditation for the first time – Dublin Castle State Apartments, Galway City Museum, Highlanes Gallery in Drogheda, and Rathfarnham Castle. A further four museums – Glasnevin Cemetery Museum, Seanchaí – Kerry Writers' Museum, The Heritage Centre (Royal College of Physicians of Ireland) and The Little Museum of Dublin – were awarded Interim Accreditation.
Speaking at the awards ceremony, Minister for Arts, Heritage, Regional, Rural and Gaeltacht Affairs, Heather Humphreys TD, said "I am delighted to present these awards in this tenth anniversary year for the Museum Standards Programme Initiative. Maintaining and cherishing our museums is of great importance to me and I was very pleased recently to be able to announce funding of almost €135,000 for twenty-three projects around the country under the Local and Regional Museums Funding Scheme 2017.  At a local level there has been great work done to raise the standards of care across Irish museums, and I would like to congratulate and thank all those involved, especially those who are receiving awards here today."
The Chairman of the Heritage Council, Mr. Michael Parsons, said, "What we see through this programme is that Ireland's museums are exciting and vibrant places where the staff are working hard, often with very limited budgets and resources, to ensure that the collections in their care are protected and made available to the public. Not only is this important work from a cultural point of view, it also supports tourism in a locality and helps people feel proud of the place where they live".
Mr. Parsons said that taking part in a museum standards programme is a public promise by each museum to care for the heritage of its community. Achieving accreditation in the MSPI demonstrates that a museum is meeting its promise.
"Through MPSI, the Heritage Council is working to improve all aspects of Ireland's museum practice and, in particular, to raise the standards of care for collections across Irish museums and galleries. A voluntary programme, it has attracted involvement across the cultural spectrum, from national institutions to small, volunteer-led organisations", concluded Mr. Parsons.