17 July 2017
By Tom Collins
tom@TheCork.ie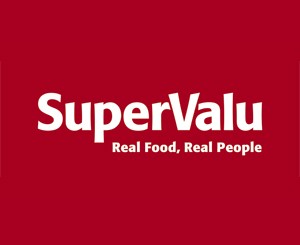 SuperValu, which is based in Cork, has today announced that it expects to sell €32 million in home grown Irish potatoes this season. "Our new season potatoes are grown by Wexford brothers, John and Chris Fortune, second generation farmers based in Kilmore, Co. Wexford."
As long-standing suppliers to SuperValu for the last 15 years, the Fortune brothers are seasoned crop farmers who have been growing Irish potatoes on their family farm for over 30 years. John and Chris also supply SuperValu with baby salad potatoes and are one of the few Irish famers who specialise in growing and harvesting baby potato crops.
Commenting on the announcement, Martin Kelleher, Managing Director, SuperValu said, "As the number one supporter of the Irish agri-food industry, SuperValu is committed to delivering high quality locally-sourced Irish produce to consumers. SuperValu works with more Irish suppliers than any other retailer in the country and our long-term relationships with suppliers like John and Chris allow us to continue to drive the fresh food leadership agenda while giving shoppers the very best in locally sourced fresh food. We look forward to working with the Fortune brothers for many years to come as we continue to fulfil our commitment to supporting local."
Chris Fortune added, "Our relationship with SuperValu is very important to us and has been something we have carefully cultivated over the last 15 years. As second-generation growers, our farm has been building slowly over the last three decades, but developing strong partnerships like this and seeing your product sold in SuperValu stores across Ireland makes all the hard work worth it."
John and Chris Fortune will provide SuperValu stores across Ireland with a rich supply of New Season Irish potatoes, including Roosters and Queens, with Kerr's Pinks and Golden Wonders available in stores from August. Renowned for their floury texture and flawless skin finish, SuperValu's potatoes are superior in taste, having been grown in soil which has been enriched with organic matter.
SuperValu sources from over 2,200 Irish suppliers – more than any other grocery retailer in the Irish market – equating to an annual economic contribution of €2.19 billion. SuperValu continues to command the grocery market in terms of meat quality, with more instore expert butchers than any other retailer, offering an unrivalled shopping experience for consumers.