28 July 2017
By Elaine Murphy
elaine@TheCork.ie
Sinn Féin Justice spokesperson Donnchadh Ó Laoghaire TD has branded the move by the Legal Aid Board to begin restricting access to those applying for Legal Aid in District Court family law cases as 'deeply troubling', and expressed significant concern about the impact it may have on such proceeding and on such families.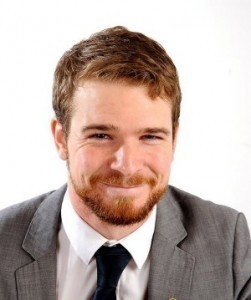 Teachta Ó Laoghaire said;
"I am deeply concerned at this decision, and clearly responsibility for this lies squarely at the feet of the Department of Justice. Legal Aid, particularly Civil Legal Aid, has been grossly underfunded for some time now.
"It is a vital service, one which is necessary in my view for the fair functioning of the courts system.
"The Legal Aid Board has publicly stated that the decision taken is purely for budgetary reasons, something they felt was forced upon them.
"The under funding of the service is deeply troubling with such a service potentially curtailing the voices of those who utilise and require it, and putting people at a serious disadvantage in dealing with the courts, particularly where other parties have legal representation.
"These cases are very often quite sensitive cases, and quite stressful cases – the possibility that people may have to represent themselves, will add significantly to this stress and pressure.
"The Department have paid lip service to the Board. I am calling on the Minister to address shortfall in funding as a matter of urgency to avoid undue pressure and hardship on families facing already difficult situations."