21 August 2017
By Bryan T. Smyth
bryan@TheCork.ie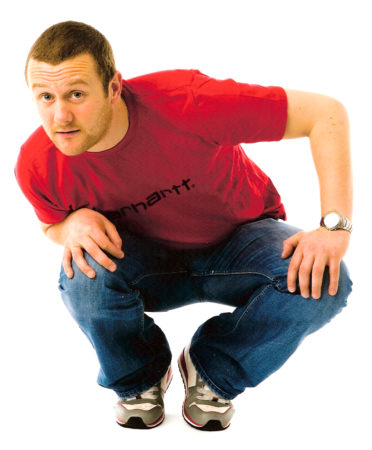 There will be plenty of laughs Leeside next month in the second Cork Comedy Fest, which takes place from 21st – 24th September. Following the success of last year's inaugural festival, the second instalment is back with a bang with some 25 gigs scheduled in six venues across Cork city.
Comedy heavyweights confirmed for the festival include: PJ Gallagher; Deirdre O'Kane; Kevin McAleer; Neil Delamere; Eleanor Tiernan; Karl Spain; Bernard O'Shea; Colin Murphy; Barry Murphy; Colm O'Regan; Gearoid Farrelly; Fred Cooke; Bec Hill; Joanne McNally; Alison Spittle; Chris Kent; Andrew Stanley; Andrea Farrell and the rebel's own Lords of Strut. Four bumper gigs at Cork Opera House and The Everyman will see many of these names share the stage in addition to headlining smaller gigs in other city venues, including the Roundy, the Village Hall, Crane Lane, City Limits and the Poor Relation.
This year's Cork Comedy Fest features two dedicated family/kids shows at Cork Opera House. Monster LOLs, with Bec Hill and Tiernan Douieb and co-presented with theatre outfit Collapsing Horse, offers a top notch comedy hour for kids, parents and anyone else who loves a giggle without the rude bits. Separately, Street Performance World Champions and Britain's Got Talent Favourites, Lords of Strut, will present their most ridiculous and sublime family show to date, Absolute Legends.
Zen Buddhism with a twist, a one-woman murder mystery, international award-winning clowning and even a gig where you pay what you want are amongst some of the other weird and wonderful programme offerings at this year's Cork Comedy Fest. Tyrone's finest Kevin McAleer is back with a brand new show, Saying Yes To Yes, that offers "a life-changing evening of living full in the moment, with meditation, mindfulness, deep breathing, tai chi, yoga, bee venom therapy, psychic flower arranging, singing with dolphins and digital photography". Wear loose clothing and expect belly-aching laughter.
Solo shows landing in Cork box fresh from the Edinburgh Fringe include: Eleanor Tiernan with her brand-new show, People Pleaser; Andrew Ryan with Did You Get Here Alright?; local-boy-done-good Chris Kent with his fifth solo show, Moving On; and clown sensation Lucy Hopkins with her physical comedy show, Powerful Women Are About. American comic Erin McGathy will present her one-woman murder mystery, set in California's wine country. Erin has appeared in Drunk History (Comedy Central), Community (NBC) and is host of This Feels Terrible on the Feral Audio Network.
The festival continues its support of local and emergent talent by joining up with Cherry Comedy Club to showcase the best new and emerging talent across the Irish comedy scene. The show works on a Pay What You Want mode, whereby gig-goers can choose to book advance tickets online for €10 or arrive on the night and pay what they want. In a special festival series hosted by Cork's Coco Comedy Club, top local comedy prospects will be showcased every night of the festival alongside a special headliner.
Cork Comedy Fest is the brainchild of Jane Russell, formerly Chief Executive of the Cat Laughs comedy festival and a highly experienced festival producer and talent agent. Speaking at the launch of the second Cork Comedy Fest, Ms. Russell said, "I was blown away last year by the reception the festival received. We had packed houses at pretty much every show and the comics themselves had a ball playing to Cork audiences. Corkonians have a keen sense of humour so it's no surprise really that there's such a strong appetite for comedy. The aim this September is to introduce children's shows, add debut acts alongside the firm favourites and build upon the success of 2016. Plans are already underway for the 2018 edition too".
Tickets for Cork Comedy Fest are now on sale. For the full programme, tickets and venue information visit www.corkcomedyfest.com. For Twitter: @corkcomedyfest #CorkComedy