24 August 2017
By Tom Collins
tom@TheCork.ie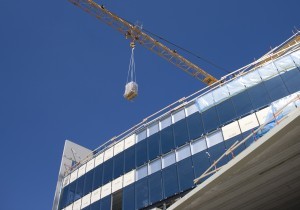 Commercial vacancy rates in Co Cork have increased from 11.6% to 11.5% since July 2016, while the national commercial vacancy rate increased from 13.1% in Q2 2016 to 13.5% in Q2 2017, according to new research published by GeoDirectory and DKM Economic Consultants. 28,784 of the 212,717 commercial address points in Ireland were vacant. Notwithstanding the emergence of the economic recovery since 2014, commercial vacancy rates across the 26 counties remain stubbornly high.
The new research, from the Q2 2017 edition of GeoView, shows that the highest vacancy rate of any county in Ireland was recorded in Sligo at 18%, followed by Leitrim at 16.2%, Limerick at 15.9%, Galway at 15.6% and Mayo at 15.5%. Kerry, which has consistently had a low vacancy rate over the past number of years, again had the lowest commercial vacancy rate at 10.6%. However, this has increased from 9.4% compared to the same time last year.
The largest increase in commercial vacancy rates was seen in Longford with vacancy rates increasing from 12.9% in Q2 2016 to 14.9% in Q2 2017. Only two counties recorded decreases in the same period, Dublin (-0.2 pp) and Leitrim (-0.1 pp).
GeoDirectory has conducted an analysis of 102 locations, including 80 towns across the four provinces plus 22 Dublin postal districts. Ballybofey in Donegal was the town with the highest vacancy rate, at 28.8%, having fallen by 2.6pp over the course of the year. Second on the list was Edenderry (County Offaly), with a vacancy rate of 27%, a large decrease of 4pp since this time last year. The highest year on year increases in vacancy rates were in Muine Bheag (+3.2pp) in Carlow, Edgeworthstown in Longford (+2.3pp) and Castlebar in Mayo (+2pp).
This edition of GeoView reported on commercial vacancy rates in six locations in Co Cork as follows: Carrigaline (8.3%), Cobh (16.9%), Cork City (12.7%), Mallow (13.4%), Midleton (12.8%) and Youghal (18.6%).
The report also gives a more detailed analysis of the GeoDirectory database by examining the breakdown of address points by sector of economic activity, using NACE* codes. In total, 171,069 commercial address points were allocated a NACE code. Almost one-half of the total or 81,265 properties are businesses in the services sector.
Annette Hughes, Director of DKM Economic Consultants said: "Nationally we are seeing increased commercial vacancy rates, moving from 13.1% at this time last year to 13.5%. 22 counties recorded increased vacancy rates in the last 12 months, with Dublin and Leitrim the only counties to record decreases. At a provincial level, Connacht had the highest vacancy rate at 15.8%, 1.7 percentage points above the next highest provincial rate, recorded in Ulster. Leinster, excluding Dublin, recorded the lowest rate. This continues the trend that we have seen in previous editions of GeoView, where the east is out-performing the west, although vacancy rates remain stubbornly high across the board."
The GeoView Commercial Premises Vacancy Report is published by GeoDirectory and DKM Economic Consultants, tracking commercial vacancy rates nationally and by county.