28 August 2017
By Bryan T. Smyth
bryan@TheCork.ie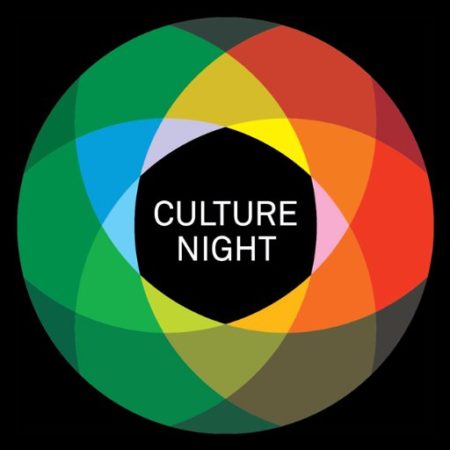 From live music, theatre and film to art exhibitions, crafts and street performance, Cork is a city steeped in culture and talent.  With such a wealth of inspirational and historical resources on our doorstep, Cork City Council presents Cork Culture Night 2017; a city-wide event that will take place on Friday 22nd September and will showcase the vast cultural spectrum that exists in our beautiful city.
For film buffs, the Cork City Hall is undoubtedly the place to be. The venue's Concert Hall will be transformed into a cinema for the night, with a special screening of the eagerly-awaited movie Maze, which is hitting cinema screens across the county on Culture Night. Inspired by the true events of the infamous 1983 prison breakout of 38 IRA prisoners from HMP, this fantastic film features Ireland's own Tom Vaughan Lawlor, best known for his role as Nidge in the RTÉ One series Love/Hate. The screening will be followed by a Q&A with Director Stephen Burke, cast and crew.
One area of the city that is planning on throwing themselves entirely into the celebrations, is North Main Street, which will host a street-wide line-up on the evening with film screenings including the popular Cork based movie The Young Offenders, musical performances, story-telling and Young Offenders inspired window installations. This fabulous one-street extravaganza is as a result of the efforts of St Peter's Cork and The North Main Street Traders, who are inviting members of the public to enjoy a unique cultural experience on Cork's oldest street.
Speaking at the official launch of the highly-anticipated event, Lord Mayor of Cork, Cllr. Tony Fitzgerald, said: "Culture Night is one of the highlights of the Cork City arts and culture calendar and an opportunity for various venues and organisations to showcase their city – which is steeped in rich culture and heritage – to members of the public, all FREE of charge. This year's programme, which was officially released today, features a jam-packed and varied series of events. There will be approximately 200 free events taking place in over 100 venues across the city, some of which are mobile with thanks to our partner Bus Éireann.
"We hope to see the Cork Culture Vultures take to the streets in their droves to experience the best of Cork music, art, film, architecture, craft and history. It is one of my favourite days of the year as I see the city come alive and be celebrated."
The historical Cork City Gaol building will also be an important hive of activity on the evening, as it plays host to the Cork Light Orchestra, who will perform music inspired by the orchestras of the 1920s and 1930s.
Foodies will delight at the feast for the senses that will be on display at Cork's famous English Market. From a variety of tasty local dishes, which can be sampled on the night; the only night a year the market opens late, to traditional musical performance and that unique ambience the English Market is renowned for, this is most certainly a must-visit on the Cork City Culture Night agenda.
On the outskirts of the city, the team at Blackrock Observatory will also be working hard to ensure visitors enjoy a memorable experience, as they put on an evening of stargazing and celebration in honour of the completion of the Cassini-Huygens mission to Saturn.
On this very special night, all events, venues, workshops and performances are completely free of charge to members of the public, giving you no excuse not to immerse yourself in an evening of entertainment and culture, which is all just on your doorstep. A number of events and workshops due to capacity require a free booking to secure your place, so check out the full programme to plan your route for the night and ensure you have your place booked where required.
Other highlights of Cork City Culture Night include:
Celebration of the Tradition of Irish Song
From 8:30-11:30pm in An Spailpín Fánach, South Main Street, the Cork Singers Club will be transporting listeners to different places and times through their art of melodic storytelling.
Established in 1993, the Cork Singers Club has been instrumental in helping to bring around a renewed interest in the art of singing traditional Irish songs. Members meet every Sunday and this club has only one golden rule: no instruments! People come together to celebrate the fine art of solo singing and to ensure that the great traditional Irish and Cork songs are passed down from generation to generation and not lost in the mists of time.
SCRUBS, CUH Choir and Exhibition Opening
To ensure that no one misses out on this fantastic and special night in Cork city, Cork University Hospital (CUH) is bringing culture to its patients and their families with a musical performance by SCRUBS, the CUH workplace choir, with special guests in the Atrium of the Cardiac Renal Centre.
Tomas O'Riordain, a native Irish speaker will compere 'As Gaeilge' for the evening, while SCRUBS will sing a repertoire of Irish Songs especially selected by director Patrick Dalton.
As if this wasn't amazing enough already, 'Peirspictíochtaí – Puzzle Path Perspectives' an art exhibition by John McGuinness, will be opened in the Gallery of the Staff Dining Room. John's art practice incorporates illustration, watercolour and oil painting. This collection started in 1998 focuses on paths we take in life and how to connect with those around us.
For the younger Culture Vultures…
Drop a beat at the Kabin Studio!
From 6-8pm the Kabin Studio, Knocknaheeny, will be opening their doors to our young people and offering them a chance to experience rap. Supported by Music Generation Cork City and GMC Beats Workshops, there will be public rap and beats workshop with performances from local artists and open-mic. Visitors on Culture Night will also get the chance to record in the vocal booth, try out some beat-making technology or just sit back and enjoy the tunes.
Under the Goldie Fish at Crawford Art Gallery
Explore Under the Goldie Fish with writer Cónal Creedon, delve into the world of the GASP artists with The Magic of Cinema or get creative with one of the family-friendly activities. Join the activities this year for a night of guaranteed fun and excitement.
Switch On Culture
For more information on Cork City Culture Night 2017, visit www.culturenightcork.ie or keep up-to-date with programme additions by following the conversation online #corkculturenight2017 and #LOVECulture. Check out Facebookcorkcityarts or Twitter @corkcityarts. Culture Night is brought to you by the Department of Culture, Heritage and the Gaeltacht and the Creative Ireland Programme in partnership with Cork City Council.