29 August 2017
By Tom Collins
tom@TheCork.ie
The Green Party in Cork has reacted with shock at news today that Iarnród Éireann have proposed to close the Limerick Junction to Waterford railway-line.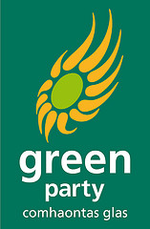 The company announced plans for the closure in a submission to the Labour Court. The closure of the line would save €5 million a year, the company says, and the closure could take effect as early as January 2018.
Speaking this afternoon, Oliver Moran, the party's representative in Cork North Central said:
"Travel times between Cork and Waterford by rail can take five hours. That's the real problem. If the government is serious about building up our regional cities then it has to step forward and defend them. Instead, there is a downward spiral from a lack of imagination and future thinking. The consequence is that piece-by-piece Munster's regional economy is being taken apart and we are left with a situation where all roads lead to Dublin."
In June, Green Party groups in Munster launched a proposal to develop a Munster regional transport network. The plan would see Limerick and Waterford linked by high-capacity roadway, connecting with the Cork-Dublin motorway at Cahir, as well as investments in rail and cycle infrastructure between the three regional cities.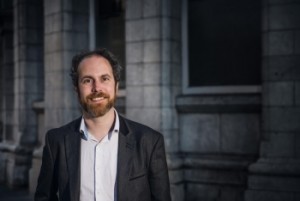 Mr Moran continued:
"Instead of talking about shutting things down, we should be doubling-down on the infrastructure we already have in Munster. A logistic centre at Limerick Junction, at the crossroads of a Munster rail and road network, is where our thinking should be going. It's the kind of thinking that looks at what we have and imagines how we can leverage it strategically to multiply the strength of cities like Cork, Limerick and Waterford. It's the opposite of the short-termism that lies behind today's announcement. If the Government allows this threat to Iarnród Éireann to go ahead then Munster's transport network will be permanently hobbled."
ENDS
Contact: Oliver Moran, 087 965 8549
Facebook: https://www.facebook.com/corkgreens
Twitter: https://twitter.com/corkgreens
Meetup: https://www.meetup.com/corkgreens/