13 September 2017
By Bryan Smyth
bryan@TheCork.ie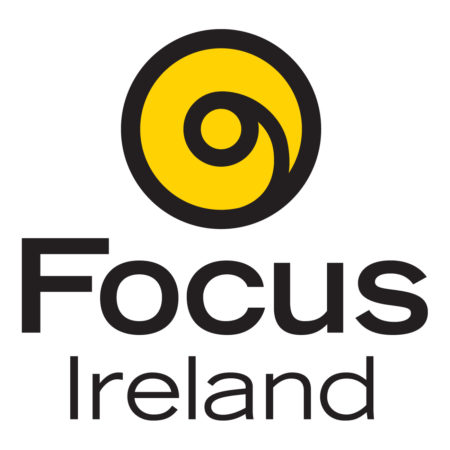 Focus Ireland is calling on business leaders and influencers to sign up for its annual "Shine A Light Night" sleep out to raise €500,000 in vital funds for its life-line services to tackle homelessness.
This is the sixth year of the event that sees the business community swap their boardrooms for a night sleeping out in Cork City Gaol (a museum) on Friday, October 13th. Each participant must raise over €3,000 to help the charity achieve its target of €500,000.
Meanwhile, the same night, Focus Ireland is also calling on staff in workplaces throughout Ireland to play their part by holding sleep-ins or sleep-outs to raise vital funds.
These are the three ways for people to get involved in Shine a Light Night on Friday, October 13.
If you are a business leader, sign up for the 'Business Leaders Sleep-Out' at Cork's historic City Gaol.
If you are an employee, recruit your colleagues to host a workplace sleep-in or out at your office.
If you are a community group, club or organisation gather your peers and host a sleep out in your community.
100 companies CEO's and Senior Executives have already ready signed up for Focus Ireland Shine A Light Night 2017. In addition to Red FM, Nova Broadband, Intrust Communications, Carol Jermyn, and Upstream other Cork participants include Educo Gym, entrepreneur Ernest Cantillon, UCC, Johnson Controls, Mckesson Ireland, Wave Superfood, Hybrid Technology Partners, Dave Byrne Transport, Cork Chaffeurs, Cork Chamber, Digital Dots and Bia Beauty.
All will join Google, Facebook, and Bord Gáis Energy staff and CEO's who will be staging sleep-outs to raise funds on the night
Dave Kirwan, Managing Director at Bord Gais Energy said: "Shine A Light Night is a great opportunity for us and others in the business community to help Focus Ireland put a spotlight on the year-round problem of homelessness in Ireland. Our office in Cork will be supporting the initiative again this year and I am urging fellow business leaders to join us."
Shine A Light Night is Focus Ireland's flagship corporate fundraising initiative. Since 2012 over €2 million has been raised to fund services to prevent and combat family homelessness. Last year alone, over €500,000 was raised through our Shine a Light Night, with over 100 CEO's, 450 employees and 54 companies taking part.
The €2 million in funds raised to date have been vital to ensure Focus Ireland services are there to provide support in this crisis. In 2016 alone, Focus Ireland supported a record 13,500 people who were either homeless or at risk. The crisis has deepened throughout 2017 with an average of 80 families becoming homeless every month so far this year, compared with 60 a month last year.
Commenting on the initiative, Ger Spillane, Focus Ireland Cork Manager, said "This appeal comes as the number of families becoming homeless is rocketing, we are in the middle of the worst homelessness crisis in living memory as nearly 8,000 people are homeless nationwide.
"Our staff in Cork work to help keep people in their homes and prevent them from becoming homeless through our tenancy support and settlement service. There is a constant demand for Focus Ireland's services in Cork, there are more people seeking support than ever before.
"The money raised by Shine A Light Night this year will help our work to support more families & children to secure a home and to also help prevent others from becoming homeless in the first place."
Mr. Spillane added: "Focus Ireland is working to end homelessness and we do this every day of the year for at least one family. However, at the same time at least two more families go through the trauma of losing their family home. We are urging as many business leaders and staff as possible to get behind Shine a Light Night 2017 and help us in our work challenging homelessness and changing lives."
To learn more about Shine A Light Night and how to get involved please contact Rebecca Reynolds on 086 796 0522 or rebecca.reynolds@focusireland.ie or visit focusirealnd.ie/shinealight.