22 September 2017, Friday
By Tom Collins
tom@TheCork.ie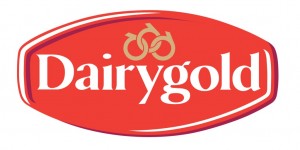 The official opening of Dairygold's new 'Nutritionals Campus' took place in Mallow this morning.
The food firm secured the attendance of a wide range of figures, including:
EU Commissioner for Agriculture & Rural Development, Phil Hogan
Tánaiste & Minister for Jobs, Enterprise & Innovation, Francis FitzGerald
Cork based Minister for Agriculture Michael Creed
The site has seen an €86 million investment.
Commissioner Phil Hogan delivered the key speech of the event.
Speech of Commissioner Phil Hogan at Official Opening of Dairygold Nutritionals Campus

Tánaiste, Minister Creed, Chairman Lynch, ladies and gentlemen,

· It is my privilege to be here with you this morning. Dairygold's plant is an iconic landmark in the town of Mallow, and it has been through many transformations in its long history.

· Today we are celebrating the next step on your journey, and long may that journey continue.

· This magnificent new facility is a testament to what can be achieved in rural areas when people work together. Dairygold's investment of €86 million has transformed this site into a state-of-the-art Nutritionals Campus – an investment which represents Dairygold's clear commitment not just to their milk suppliers but to the local community and economy.

· This represents the best of Munster and Ireland; the best of the Irish agri-food sector; and the best of the Irish rural economy.

· When I travel throughout the European Union, the gospel I preach to farmers and policymakers is that combining a commitment to both quality and innovation can generate great results for agri-business.

· And of course I am particularly pleased to see these principles being put into practice in the country I know best.

· Look at Dairygold's story: having been established in 1990 with the amalgamation of Ballyclough and Mitchelstown Co-Op, it is now Ireland's largest farmer-owned Co-Op with 2,900 milk suppliers, 7100 shareholders, and a turnover of €765 million in 2016, processing 1.3 billion litres of milk.

· You have over 1,200 employees and contribute €54 million in payroll each year with staff based across your Munster locations and offices in Mitchelstown, Mallow, Mogeely, Lombardstown, the UK, Germany, Spain and Beijing.

· Ireland's agri-food sector is a job creating powerhouse, and the best news is that these are rural jobs; they are indigenous industries; they are home-grown centres of innovation. And I believe the sector can do even more, with the right policy supports.

· Last week, EU Commission President Jan-Claude Juncker delivered a very positive message in his annual State of the Union address. He talked about the "wind being in our sails" in relation to the European economy.

· I firmly believe that European agri-food operators like Dairygold can make great headway in the coming years with the wind at your backs.

· By enhancing and promoting your focus on quality, innovation, and sustainability, I believe high-quality agri-food products such as those supplied from this campus will remain immensely marketable and exportable.

· Good food means good business. We are now exporting €131bn of produce in the EU – with a surplus of €18.8 billion. This is not just a figure – it is a huge amount of wealth being transferred to rural areas across Europe.

· Trade is an EU priority, so in order to maintain this strong focus on competitiveness, the European Commission is paving the way for more success. In 2016 and 2017 I have been travelling around the world on a "Diplomatic Offensive," visiting key export markets to intensify and create new relationships with third countries for our mutual benefit.

· In 2016 I visited Mexico and Colombia, China, Japan, Vietnam and Indonesia, accompanied on each trip by a business delegation from our agri-food sector, including representatives from numerous Irish operators.

· This year, I have visited China and Canada, and in November I will visit Saudi Arabia and Iran, all countries with large potential for Irish exports.

· The results are there for all to see. EU agri-food exports increased by €1.7 billion from 2015 to 2016.

· And we are paving the way for even more. In July, the EU and Japan agreed the details of a free trade agreement – the most significant and far reaching deal ever concluded by the EU in agri-food trade.

· This deal will provide huge growth opportunities for our agri-food exporters in a very large, mature and sophisticated market. We achieved substantially improved market access for certain dairy products, beef, pig meat, and processed agricultural products.

· I know that the Irish agri-food sector faces many challenges, not least in relation to Brexit. That is why these new trade relationships are so important.

· In the coming year we hope to make real progress on deals with Mexico and the Mercosur countries. There are real opportunities to grow our exports in relation to dairy and PAPs in particular. And I want to remind you that any deal will be done our terms, to our standards, and with full protection for our sensitive sectors.

· The increasing global middle class, which will grow by 150 million people every year until 2030, demands the highest standards of safety and nutrition in their food consumer choices.

· And given that in Europe we enforce some of the strictest safety and quality standards in the world, our farmers are in a very competitive position to meet that growing global demand. The more strong export outlets we develop, the more we can deal with any market shocks.

· That is also why the European Commission is currently examining how we can make the CAP stronger, simpler, more efficient and more tailored to the needs of the sector.

· I believe it is vital that we maintain a strong and well-funded CAP in the coming decade. Negotiations on the next EU Budget are ongoing in Brussels, and I am working hard to build political coalitions to support my view.

· In a nutshell, I am making the case that the CAP is at the root of a vibrant agri-food sector, which provides for upwards of 44 million jobs in the EU, making it by far and away our biggest employer.

· President Juncker has made jobs and growth his absolute priority, and here again the CAP has a good news story to tell.

· Indeed in terms of growth, it is sufficient to look at the performance of agricultural exports, which have grown by 29% since 2011, outpacing all other sectors. This good news story is replicated here in Ireland, where agri-food growth has been central to national economic recovery.

· I firmly believe that the CAP can and must do more to create rural jobs, contribute to the fight against climate change, and help us to meet the Sustainable Development Goals.

· No comparable EU policy has the capacity to deliver on these targets. I like to say that farmers are our "boots on the ground" to get the job done.

· This is also a win-win for our farmers, because consumers increasingly demand sustainability, good water quality and traceability in their product choices. Farmers must work with co-ops to ensure more of their products are "origin green".

· Proper nutrient management plans are one crucial way to achieve a better water status, and the industry needs to increase its efforts here.

· But we cannot forget that these ambitions will only be achieved if farming and agri-food is viewed as an attractive growth sector by farmers, innovators and entrepreneurs. And I place farmers first on that list, because without farmers, the game is up.

· It is essential, therefore, that the CAP – which is designed to support farmers and ensure a basic safety net and income support – also provides those same farmers with the necessary instruments to deal with market volatility and price fluctuations.

· It is my hope and ambition that these proposed upgrades to the CAP will deliver the world's first agriculture policy which might be described as truly fit for the 21st Century. Of course, we need the policy to remain robust and well-funded to achieve these goals.

· Finally, let me say a brief word on Brexit, which is a huge challenge for all of us, particularly the Irish agri-food sector. Prime Minister May will later today deliver an important Brexit speech in Florence.

· The UK asked for the latest round of Brexit negotiations to be moved back to make room for this event, so there must be an intent to bring clarity; it is to be hoped that with this speech, the UK is about to become more businesslike.

· My Brussels colleagues and I are working in tandem with the Irish government to bring whatever influence we can to bear on the situation.

· The best solution for the UK could be an interim arrangement with the EU to continue benefiting from the single market and the customs union for as long as is needed until an alternative EU-UK deal is reached, as sensible voices have proposed.

· Rest assured that the European Commission is fully aware of Ireland's unique exposure to this situation, and everyone from Michel Barnier down has shown a clear understanding of the potential impact on our agri-food sector. All parties will continue to work closely together to ensure that the best possible outcome is achieved.

· Let me conclude by congratulating everyone who made this great day happen. And let me assure you that my services and I are here to help you realise your ambitions, both at home and abroad, in the coming years. Thank you.