24 September 2017
By Elaine Murphy
elaine@TheCork.ie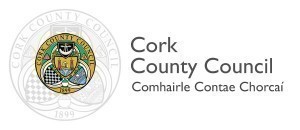 Cork County Council appointed as lead authority for the Regional Climate Change Office.
Following a rigorous evaluation process, Cork County Council, working with UCC and CIT, has been awarded the role of lead authority for the establishment and management of the Climate Change Office for the Atlantic Seaboard South Region which consists of the administrative areas of Clare County Council, Cork City Council, Cork County Council, Kerry County Council and Limerick City & County Council.
The Regional Office will have responsibility for the formulation of a Regional Climate Change Adaption Plan and with advising local authorities on the implementation of their individual Local Plans. The work of the Regional Office will be overseen by a National Steering Committee which includes representatives from a wide range of regulatory authorities. National priorities for climate change action will be set by the committee and drive consistency at a central level.
Mr. Tim Lucey, Chief Executive of Cork County Council, said: "We are pleased to have secured the role of lead local authority for the Atlantic Seaboard South Region. Cork County Council has a long track record in regional coordination and leadership in shared service initiatives such as the Road Management Office, the Local Enterprise Offices and the Southern Waste Enforcement Regional Lead Authority. I am confident that the Regional Climate Change Office, with the expertise and competence of our staff and the support of the wider organisation, will be in a position to meet the challenges that lie ahead".
The Regional Climate Change Office will be managed by the Environment and Emergency Services Directorate which is based in Inniscarra.
Cllr Declan Hurley, Mayor of the County of Cork, said: "I am delighted to see that Cork County Council has been appointed to this regional role. Climate change presents real challenges for local authorities to comply with the delivery and implementation of our statutory obligations and national policy objectives of transitioning to a low carbon, climate resilient, environmentally sustainable economy."