27 September 2017
By Elaine Murphy
elaine@TheCork.ie
Double the Magic for Cork in 2018

Earlier in the year Disney Cruise Line announced Cork on their list of first time visits in 2018. Following successful port visits and further dialogue, today Disney Cruise Line have doubled the Magic coming to Cork with two visits of the 'Disney Magic' confirmed for Cork in 2018.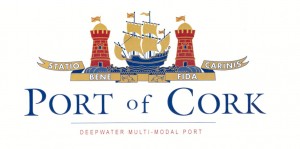 But the excitement doesn't stop there. The Port of Cork can also reveal that they have hit 100 cruise liner calls for 2018, showing a staggering 30% increase in the cruise business to Cork.
Commercial Manager, Captain Michael McCarthy Port of Cork said: 'Our cruise bookings have been hovering around 97 and 98 calls in the last month, and to finally hit the 100 mark is truly fantastic for the port and the region. Not only expecting 100 cruise lines next year, but confirmation of two calls by Disney Cruise Line is really big news for Cork.'
He continued: 'It goes without saying that over the last two years the Port of Cork has worked incredibly hard to secure these cruise bookings and we are confident this growth can continue.'
The 2017 cruise season is shortly coming to an end with only two cruise liners left to call. In total 68 cruise liners called this year with 140,000 passengers and crew on board. This year also saw Cobh once again being ranked second favourite cruise destination in the British Isles and Western Europe in the 2017 Cruise Critic Cruisers' Choice Destination Awards.
Cruise Critic is the world's leading cruise review site and online cruise community and the awards name the best cruise destinations of the year – across 15 regions around the world – based entirely on reviews posted by cruise passengers to the Cruise Critic website.
Capt McCarthy said: 'As always this is a genuine collaborative team effort and it could not be done without an extremely dedicated group of people who believe in our destination. Once the liner arrives, together with Cork City Council we offer tourism ambassadors on every liner, local entertainment and then as their visit ends, we have the Cobh Brass band on the quayside as the liner departs. This all helps in making a visit to a port memorable and positive.'
'We are very fortunate in Cork City and County that there is an abundance of tourist attractions for cruise passengers to visit which are all easily accessible from the port. It is these experiences that have ensured Cobh remains in the top five cruise destinations in Western Europe.'