29 September 2017
By Tom Collins
tom@TheCork.ie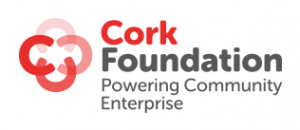 Cork Foundation were delighted to launch the first International Community in London on Thursday 28th of September, kindly hosted by Ambassador of Ireland to the UK Adrian O'Neill. Cork Foundation, whose main aim is to connect Cork network globally to support Cork people locally. This non-profit organisation matches local and international donors to social enterprise projects, creating sustainable jobs, improving lives and providing the mechanism to give back in a meaningful way. The long-term plan is to establish international communities in nine different cities, London being the first and then utilising these overseas networks and engaging the Cork diaspora so that vital funds can be raised for worthy projects and organisations in the Cork region.
Over 150 people attended the launch which took place at the Embassy of Ireland. It was a great opportunity for individuals and businesses to see the real impact that the Cork Foundation is having as well as how they too can get involved and keep connected to Cork. Ambassador O'Neill, as well as London Community President Michael Collins were in attendance.
Ambassador O'Neill said, "I am delighted to host the Cork Foundation's first International Community event. The work being done by the Foundation is an excellent example of how connecting with Ireland's global diaspora can create lasting and meaningful change all over Ireland. As Ireland's largest county, it is only fitting that Cork should have such a strong link to one of the largest centres of Ireland's overseas community. I look forward to seeing the positive contribution made by the overseas networks created by the Cork Foundation."
Michael Collins said, "I am privileged to have seen first-hand some of the projects that the Cork Foundation supports. These projects are having a real and positive benefit on people's lives. The Cork community in London are well known for their generosity and they now have the opportunity to "give back" to Cork by supporting the fundraising efforts of the Cork Foundation."
CEO Padraic Vallely said "We were thrilled to launch our International Community in London because there is such a connection to Cork here. Cork Foundation wants to engage with Irish people who have left our shores and show them that there is a meaningful way they can give back to their community from where they come."
The event was attended by London based businesses and community leaders with a strong link to Ireland and Cork. The organisation offers people a practical and meaningful way to contribute to their community back home. The evening also allowed individuals and other organisations to come together to see how best we can all continue to have a positive effect on Cork in the future.
Chairperson and founder of the Cork Foundation Aine Collins said, "Irish people abroad see themselves as part of the Irish community and that is a national asset that we've never really focused on. Tonight, wouldn't have been possible without the Ambassador O'Neill and we thank him and his team so much for all of the support and for hosting this event that is so significant for the growth of the organisation"
The event was a tremendous success and signified the start of more international community events to come. The organisation's diaspora strategy hopes to deliver economic benefit through investment in social enterprises throughout Cork City and county and to inspire Irish people abroad to stay connected to Cork.
For further information about Cork Foundation and how you can get involved with the foundation please visit www.corkfoundation.com