3 October 2017
By Elaine Murphy
elaine@TheCork.ie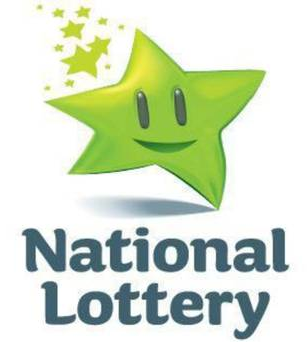 Cormac O'Driscoll, a 19 year old, GAA mad, UCC (University College Cork) Arts student had quite a successful evening at RTE as he appeared on Winning Streak (Saturday 30th September), taking home a whopping €33,000 and a brand new car! Cormac from Aherla, recently started college and his winnings will sure be of a good help to him. He also won a brand new Toyota Corolla, worth €25,000. Not bad for an evening's work!
A keen footballer and hurler, plying his trade for Canovee GAA Club and Cloughduv GAA respectively, he didn't initially believe his mother Geraldine, when she called him last week to say his name was pulled out. He dismissed it as a playing a prank until his phone was "lighting up with about 10 calls" congratulating him. It was the first time Cormac has ever bought a Winning Streak scratch card so he has a 100% record with then so far.
Winning Streak scratch cards offer a range of great instant cash prizes plus a 3-star prize, which gives players the opportunity to enter a draw to appear on the gameshow. Five players are selected to appear on the Winning Streak TV Gameshow and win up to €500,000 instantly on the Grand Prize Wheel.
Winning Streak scratch cards also offer players the chance to win a once-in-a-lifetime luxury cruise for two worth €5,000. To enter the draw for the Luxury Cruise for two, entrants must collect the 3 letters S-E-A from the stub portion of their Winning Streak scratch card and send those into the National Lottery in the special grey stub envelope which are available from National Lottery retail sales agents. This week's winner was Liam Crotty from Dungarvan, Co Waterford.
The Winning Streak TV Gameshow is based solely on chance and there is no skill involved. To enter, players must submit a 3-star ticket in one of the special 3-star envelopes, which are available from all National Lottery Retail Sales Agents. On the Thursday preceding the gameshow, one hundred 3-star entries are drawn randomly in a preliminary draw that takes place under strict security controls in National Lottery offices. From these 100 entries, the five players for the following show are drawn and their names are featured on the gameshow.