21 November 2017
By Elaine Murphy
elaine@TheCork.ie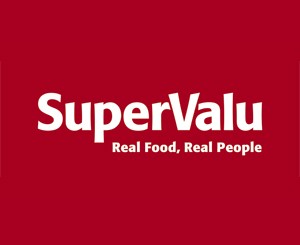 SuperValu, the leading Irish grocery retailer, announced that 10 new jobs have been created at its store in Tower, Co Cork.
SuperValu Tower, operated by local businessman Paddy O'Leary, has been redeveloped from an existing Centra store and will now occupy a footprint of 16,000 square feet after an investment of €2.2m.
The new store has also created 10 additional jobs, bringing the total number of employees to over 100. The new jobs will include a number of specialist positions as part of SuperValu's commitment to providing quality fresh food, with a new fishmonger, butcher counter and hot food delicatessen also available in-store. They will join long serving staff like Catherine Healy and Margaret Twohig, who have worked at the store for the past 31 and 30 years respectively.
Paddy O'Leary is a second-generation retailer, with his mother owning the original store. The 10 new jobs created at the store, will bring the total number he employs to over 155 people between SuperValu Tower, Centra Blarney and a local filling station.
Like all other SuperValu stores, which are independently owned and operated, Mr. O'Leary will provide a tailored offer for the local community, sourcing the very best of local fresh produce from over 20 Cork based suppliers, including Annabelle's Farm and Tom O'Brien's free-range eggs.
The new store will also support local food producers, O 'Flynn's Sausages and Castle Pantry who are participants in SuperValu's Food Academy. The programme is a joint initiative by SuperValu, Bord Bia and the Local Enterprise Office, which helps start-up food companies to bring their product to market.
The O'Learys remain strong supporters of the local community, supporting the Inniscarra and Blarney GAA clubs, as well as being the main sponsor of Blarney United Football Club.
Speaking at the opening, store owner Paddy O'Leary said, "I am proud to be expanding our family business while continuing to serve the people of Tower, Blarney, Inniscarra and Vicarstown. We have been heavily involved in our local community for the past 50 years, and this new store is a testament for how far we have come.
"It marks a new chapter for us, and we are delighted that SuperValu's local sourcing policy allows us to build on our commitment to supporting local. We already enjoy a long partnership with the local GAA club, and now we can give back even more to our community by supporting local food producers. After 50 years, we can continue to repay our loyal customers by investing more into the local economy."
Commenting on the announcement, Martin Kelleher, Managing Director of SuperValu said, "The O'Learys have enjoyed a long heritage in Tower, and are well respected local entrepreneurs who employ over 155 staff in the local area. This new store will allow them to continue to serve their community and provide a tailored local offering, while customers can enjoy the great value, quality and choice which is synonymous with SuperValu."
To mark the opening of the newly revamped store, a number of activities will be taking place over the coming weeks including a Health & Wellness demonstration with renowned track and field athlete David Gillick on Wednesday November 22nd, and a cookery demonstration with celebrity chef Kevin Dundon on Friday December 1st.