23 November 2017
By Elaine Murphy
elaine@TheCork.ie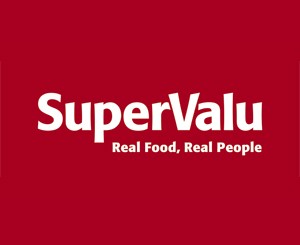 SuperValu, the leading Irish grocery retailer, today opened an expanded state-of-the-art, 15,000-square foot store at Castletownbere, West Cork. Murphy's SuperValu is one of Ireland's oldest and most established retail businesses, and has been in the same premises for the past 187 years. The same family has owned and operated the store for six generations.
The expanded 15,000-square foot store was opened today by Marie Kerrisk, a previous retailer at Murphy's in the 1930s, who is now 104 years old.
Chris and Lorraine Downey are the current owners and have been running Murphy's SuperValu since 2010. The 15,000-square foot, state-of-the-art store is also one of the largest employers in the area, employing a total of 65 people.
Murphy's SuperValu was established by Daniel Murphy in 1830. It first started selling a small selection of groceries, before adding hardware, meal and flour in 1860, and a shoe department in 1904. In 1977, Dermot Murphy expanded the existing floor space to 9,000 square feet and joined the Musgrave Group to start trading as Murphy's SuperValu.
To mark the store opening, celebrity chef Kevin Dundon was on site to deliver a cookery master class, while Irish television and radio presenter Hector Ó hEochagáin kept consumers entertained during the festivities.
The new, state-of-the-art store will include a newly refurbished artisan bakery, hot food delicatessen and craft butcher counter. SuperValu Castletownbere also has a new 30-seat café, as well as a dedicated health and wellness section.
The newly-expanded Castletownbere store provides a tailored offering for the local community, sourcing the very best local fresh produce from Cork-based suppliers including Beara Eggs, The Laughing Oyster, Milleens Cheese and Joe Hanley Milk Supplies.
The new store will also support local food producers The Laughing Oyster and Beara Distillery, who are participants in SuperValu's Food Academy programme, a joint initiative by SuperValu, Bord Bia and the Local Enterprise Office which helps start-up food companies to bring their product to market.
Located beside Ireland's largest white fish port, the store's specialist fishmongers offer an unrivalled experience at the award-winning fish counter, delivering the freshest, finest quality fish to consumers daily.
Speaking at the opening, store owners Chris and Lorraine Downey said, "We are delighted to open this new state-of-the-art store to better serve our loyal customers and local community. This store has always been very special to us and has been a huge part of our family for generations. It's hard to imagine that we have had a presence in Castletownbere since the 1830s, and our longevity is a testament to how much we invest in our local community. The store will allow us to build on our commitment to supporting local, and continue to deliver the best quality, value and service that our customers deserve."
Commenting on the announcement, Martin Kelleher, Managing Director of SuperValu said, "Today's store opening demonstrates the strength of SuperValu's independent community retail model, as local entrepreneurs Chris & Lorraine Downey continues to invest in their local community and expand their business. Murphy's SuperValu has enjoyed a long and rich heritage, and this new store will allow Chris & Lorraine and their team to continue serving the local community, delivering a unique combination of quality and innovative food, complemented by a tailored local offering."
SuperValu serves over 2.6 million customers every week and has 219 stores nationwide. Together with its retail partners, SuperValu employs approximately 14,500 colleagues, making it one of the State's largest private sector employers. 75% of everything on SuperValu's shelves is sourced in Ireland. SuperValu continues to source locally wherever possible which helps to sustain 30,000 jobs in the Irish economy.