2 December 2017
By Bryan Smyth
bryan@TheCork.ie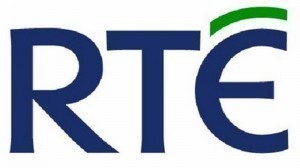 Corkman, Finbarr O'Mahony almost fell down the stairs in excitement after seeing his name pulled out of the drum to appear on this week's episode of the National Lottery and RTE game show, Winning Streak.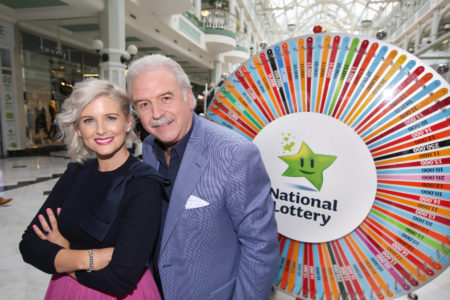 Finbarr's ears pricked up when one of the Winning Streak presenters mentioned that a player would be on next week from Carrigaline, as he remembered he had sent in his three star scratch card. When he heard his name follow, he jumped up and ran for the stairs – almost crashing down them!
The 38 year old from Carrigaline had forgotten about his leg injury sustained a couple of years ago which had kept him in hospital all over the Christmas period in 2015. Now with his Winning Streak appearance coming just weeks before Christmas, he plans on having "two Christmases this year to make up for the one I missed out on".
Finbarr is a former plasterer and is now a trainee golf course greenkeeper, something that requires less time on his feet. Since he hasn't been able to work at his trade he admits money has been tight for the past couple of years so Finbarr is looking to close 2017 out on a great note on Winning Streak – which will give a kick start to the New Year.
He praised the community in Carrigaline who have been very supportive of him since his good news and says he can't walk down the road without someone wishing him luck. His father was the local postman years ago so he is well known in the town – if not by name, as '"the postman's son". Also supporting him on Saturday from the audience will be his mum, Kay and brother Alex and sister, Anne along with a group of friends from Cork.
When asked what he wants to do with his winnings he said that he wants to go on a foreign holiday having never set foot off "the isle". In his spare time Finbarr loves the peace, quiet and tranquility of fishing, saying it is the perfect way to destress and get some quiet time.
The next episode of Winning Streak will be broadcast next Saturday evening (2nd December) at 8:25pm on RTÉ One, where presenters Marty Whelan and Sinead Kennedy will guide five players through the iconic show, which gives them the chance to win cash, cars and luxury holidays. One will get the once-in-a-lifetime chance to spin the Grand Prize Wheel with a maximum prize of €500,000.