4 December 2017
By Mary Bermingham
mary@TheCork.ie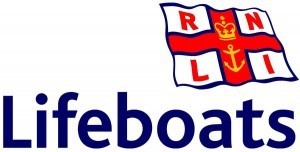 Volunteers at Union Hall RNLI are celebrating the news that their lifeboat station in West Cork is to be formally established following a successful trial.
The recommendation subject to the provision of a long term shoreworks solution was approved at a recent meeting of the RNLI Trustees.
The RNLI's 45th lifeboat station in Ireland had been officially put on service at Union Hall in 2014 for a trial period that has lasted three years.
This followed representations that were initially made to the RNLI for a declared search and rescue asset to be established at Union Hall in February 2013.
Since then, the station has operated Maritime Nation, a B class Atlantic 75 lifeboat, from temporary station facilities, launching from a slipway adjacent to Keelbeg pier. Work will now commence towards establishing a permanent building and facilities for the station.
Since going on service, Union Hall RNLI has launched 26 times, saved one life and rescued 42 people.
The station's lifeboat operates approximately eight miles to the west and 14 miles to the east of the greater Glandore Bay area. It is a popular spot for fishermen and visitors including anglers, rowers, swimmers and sailors. The station is flanked by Courtmacsherry RNLI to the east and Baltimore RNLI to the west.
John Kelleher, Union Hall RNLI Lifeboat Operations Manager confirmed that the station had received word from the RNLI Trustees that the trial had been a success and the station, subject to a shoreworks solution, will be made permanent.
'We have been waiting for this news and to finally get confirmation that the trial has been a success is great – I am delighted not just for our volunteer crew and station management but for everyone who has been involved and supported the setting up of a station here in the locality.
'I would like to commend the commitment and dedication of our volunteer crew members who have devoted their time to training and to learning and developing new skills to help them save lives at sea. It is thanks to their efforts and those working so hard on the shore – be it to prepare the lifeboat to go to sea or washing it down after a call out, or to educate people about the dangers of water, or to fundraise – that we are now able to provide this service permanently to the community in West Cork and to anyone who may find themselves in distress at sea.'
Paddy O'Donovan, Union Hall Chairman added: 'I was delighted with the news, it is a vote of confidence in our local volunteers. We wish to thank all the RNLI personnel who visited and helped in this project. We look forward to the next phase in making the station permanent.'