6 January 2017
By Elaine Murphy
elaine@TheCork.ie
Basketball Ireland Hula Hoops National Cup semi-final preview
Big Cork derby in store as Glanmire and Brunell go head-to-head, while table toppers UCD face Killester
Cork is the place to be this weekend as the Hula Hoops National Cup semi-finals tip off at the Mardyke Arena UCC and Neptune Stadium, with teams from Under 18 to senior level all vyeing for a coveted spot in the National Cup finals at the National Basketball Arena at the end of January.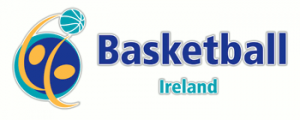 In the Men's Pat Duffy Cup, Pyrobel Killester and UCD Marian will go head-to-head in a repeat of last year's Cup semi-final (which saw Killester come out on top) on Saturday evening at the Mardyke. This is set to be a very interesting clash indeed as UCD Marian currently sit at the top of the Men's Super League table with just two losses so far this season but, interestingly, one of these losses was at the hands of Killester.
"We're really excited to be back in the Cup semi-finals and we're really looking forward to it," said Marian head coach, Ioannis Liapakis. "Our preparation is going well, and we have a lot of motivation for this game."
Killester, who are joint third on the league table, are also relishing the prospect of another Cup semi final. "We're really looking forward to the game this weekend," said coach, Brian O'Malley. "Anything can happen on the day, but we feel we are prepared and ready to take on the challenge of the League leaders. UCD are in form and are well balanced with few flaws – we just have to make their guards other than Meany and James beat us from the outside."
In the other men's semi-final meanwhile, UCC Demons will host Black Amber Templeogue in another much-anticipated game, with both teams returning to the Cup semi finals for the first time since 2016. The sides already met this year in the Super League where they dished up an overtime thriller at Oblate Hall, which Templeogue won.
"We're really looking forward to this weekend's challenge," said Templeogue's Mark Keenan. "Playing Demons in their home court is always going to be tough. They are a high scoring team with lots of scoring options, so our defence will need to be really good on the night."
Demons head coach, Colin O'Reilly added: "For us, as the host, it was important we reached the Cup semi-final and give ourselves a shot at reaching the final. We haven't been able to find the consistency of performance we would have liked, but sometimes form goes out the window in the Cup. Our goal is to try to establish some kind of rhythm early and to get to the fourth quarter still in contention and see where things fall then."
Moving over to the Women's semi-finals, reigning champions, Ambassador UCC Glanmire, will be hoping to keep their bid for five Cup titles in-a-row on track this Saturday afternoon when they face Singleton SuperValu Brunell in a big Cork derby at the Mardyke Arena. This is also a repeat of last year's semi-finals, which saw Glanmire come out on top, but Brunell are hoping they will be the ones to topple the champions and stop their march to the National Basketball Arena (NBA) at the end of the month.
"Hopefully we can repeat the good form we had before the Christmas break," stated Brunell head coach, Francis O'Sullivan. "Brunell have three teams competing at the weekend, which is a major achievement, and we'll be striving to get all teams to the finals in Dublin."
Glanmire's Mark Scannell added: "We're really looking forward to it and to the extra edge of it being a local derby. We want to get back to the NBA, but Brunell are playing well and will severely test us. "
The other Women's semi-final pairing sees NUIG Mystics face off against the hugely experienced DCU Mercy, who are hoping to right the wrongs of last year's semi-finals which saw them knocked out by Courtyard Liffey Celtics.
"Cup semi-finals are very hard to win," acknowledged DCU boss, Mark Ingle. "They are always a real battle, and we have three teams in semi-finals across the weekend which will be a big challenge. We will have to rotate our players well and keep our young players as fresh as possible."
NUIG Mystics Mike Murray was also eager for the game, and is hoping his side can reverse their result from earlier this season, which saw them lose out to DCU Mercy in the Super League.
"After meeting them in the league recently where they beat us quite easily, DCU will be hot favourites going into the semi finals," he admitted. "We know we have a lot of work to do to reverse the result, but we're delighted to be in the semi-final now and have a chance to do just that."
A number of other games will be up for decision across the weekend, with battles expected across Under 18, Under 20, NICC and Senior level. Cork side, Neptune, will be hoping to continue the defense of their three titles at Under 18, Under 20 and President's Cup level this weekend, but face a very in-form Keane's SuperValu Killorglin in the President's Cup semi-final on Friday night. The Kerry side come into the game currently sitting at the top of the Men's Division One table and boast an unbeaten run so far this season. In the other President's Cup semi-final it's also a Cork versus Kerry clash, as two newcomers to the League this year Scotts Lakers St Paul's Killarney and Ballincollig go head-to-head on Saturday evening.
In the Senior Women's Cup, newcomers Fabplus North West will hope they can do enough to overcome seasoned side, Meteors, while another new arrival this year, Griffith College Swords Thunder will face off against a hugely experienced Fr Mathews side in the second semi-final.
Five clubs across the country have enjoyed huge success this season so far, and boast three teams competing across the age groups, with Neptune, DCU Mercy (who are reigning Under 18 and Under 20 champions), Brunell and Killorglin all competing at U18, U20 and Senior levels, while Killester has three teams competing at NICC Women's, U20 and Senior level in what is set to be a fantastic weekend of basketball.
Meanwhile, the Basketball Ireland Player and Coaches of the Month for December were also announced this week. In the Men's Super League, it's a back-to-back win for UCD Marian's Mike Garrow, while Pyrobel Killester head coach, Brian O'Malley has scooped the Men's Super League Coach of the Month after a huge December for the club. In the Women's Super League meanwhile, it's a double win for DCU Mercy as Head Coach, Mark Ingle, has scooped the Coach of the Month award following a superb month of December that included a massive Cup quarter-final win over nemesis Courtyard Liffey Celtics, and DCU star Alex Masaquel has secured the Player of the Month award.
In the Men's Division One, the Coach of the Month award has been awarded to Keane's SuperValu Killorglin head coach Ignas Sijanus – his second of the season so far – as they remain unbeaten at the top of the league, while Killorglin player, Daniel Jokubaitis has scooped the Men's Player of the Month award. It's also a double header win for Donegal side, Fabplus North West in the Women's Division One meanwhile, with head coach Paul McDevitt and player Makenzie Burud winning the accolades for the month, after a fantastic run saw them secure a spot in their first ever Hula Hoops Senior Women's Cup semi-final with a win over UL Huskies, before causing major upset in Cork with a win over Fr Mathews.