11 January 2018
By Mary Bermingham
mary@TheCork.ie
Cork Healthy Cities and the Cork Food Policy Council are teaming up with the Earth Awareness Initiative of the Social & Health Education Project (SHEP) to explore our Unhealthy & Unsustainable Food System with the aim of discussing steps towards improvement. The public are invited to attend this first session as part of the Earth Matters series of talks at their offices in the Village Centre on Station Road, Ballincollig at 7.30pm this Friday, January 12.
Chair of the Cork Food Policy Council and international expert on food sustainability, UCC Geography Lecturer  Dr Colin Sage will outline the lack of sustainability in the food system in Ireland and internationally.
'With 1 in 10 people in Cork experiencing food poverty addressing these food system issues has become even more important' said Dr. Colin Sage Chair of the Cork Food Policy Council. 'There are many things we can do to improve our food system such as encouraging a greater number and diversity of food enterprises and jobs, making the most of our rich land and sea resources. Sourcing healthy and sustainable food from local producers and suppliers, keeping value within the local economy are some of the key steps we can take to develop a more sustainable food system' he continues.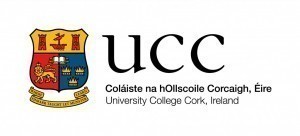 Founded in 2013, the Cork Food Policy Council pioneers innovative approaches to food systems thinking, at both local and policy levels. It is the very first of its kind in Ireland and one of the first in Europe. It is a partnership between representatives from the community sector, food retailing, farming, fishing, restaurant/catering, food markets, education, environmental and health agencies and local authorities. The aim of stakeholders is to combine knowledge and experience so we can work towards a fairer, healthier and more sustainable food system for all in Cork.
Set in the context of Cork, a World Health Organisation ( WHO) Healthy City, the public are invited to come along to learn how local authorities, health systems and individuals can make a difference in promoting a healthy sustainable food system for all.
Spaces are limited and booking at shepearthaware@gmail.com is essential