17 January 2018
By Mary Bermingham
mary@TheCork.ie
Irish Water will this month begin a project to upgrade 2.4km of water mains in the Tivoli area of Cork city which will result in significant improvements in the water supply for local customers.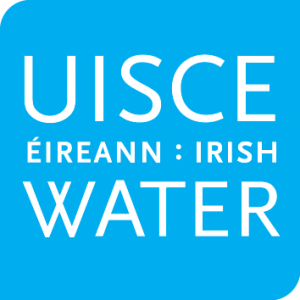 This project will comprise the replacement of old water mains along the Lower Glanmire Road from the railway bridge as far as Burkes Hill.
This work is essential in order to maintain a secure and reliable water supply for the people of Cork city.
The pipes to be replaced in Tivoli are made of cast iron and some are over 100 years old. As a result, they have become severely corroded and have a high level of leakage as well as being subject to frequent bursts, which in turn leads to water discoloration issues. This project will benefit local residents by providing them with a more secure, reliable supply. Removing old cast iron and lead pipes from the public water network and replacing them with new ductile iron and plastic (polyethylene) pipes will also reduce the risk of contamination, helping to protect customers' health
The oldest watermains in Cork city's network date from the 1850's and two thirds of the city's existing water supply network (700km) were laid between 1850 and 1970. In some parts of the city over 60% of water supplied is lost through leakage.
This project forms part of Irish Water's national Leakage Reduction Programme which will see over €500 million invested over the next four years to reduce leakage and improve water supplies. In Cork, it is estimated that 50 km of old pipes will be replaced as part of the programme.
In 2018, Irish Water plan to invest €20 million in Cork city's distribution network, through watermains rehabilitation, lead service replacement, leak detection and repair programme and the First Fix scheme. As a result of this work, Irish Water expects to save up to 3 million litres of treated water every day.
Steven Blennerhassett, Irish Water's Water Network Programme lead, commented: "Replacing these old water mains in the Tivoli area will reduce leakage and result in a major improvement in the water supply for our customers in the area. This is part of an ongoing programme of investment by Irish Water throughout Cork to replace the aging network of water mains.
"Due to a lack of investment over many years, much of the city's water mains are in poor condition and subject to frequent bursts and leaks, resulting in disruption of water supply to customers.
"Combined with the proposed upgrade of the Lee Road water treatment plant and ongoing watermain rehabilitation work throughout the city, this is part of Irish Water's commitment to providing the people of Cork with a modern, safe and efficient water supply network.
"I would like to thank Cork City Council Water Services staff for their continuing efforts in delivering this challenging programme of works."
Construction work will be carried out by Coffey Northumbrian on behalf of Irish Water and is expected to take approximately four months to complete.
Temporary traffic management arrangements will be put in place as the work progresses in order to minimise disruption to the public and to businesses and residents in the area. The contractors will liaise with the Cork City Council Roads Department, An Garda Síochána and local residents who will be notified about upcoming events likely to cause disturbance such as planned temporary disconnection of services, working hours or any other planned works. The works in Tivoli are taking place ahead of road resurfacing works planned to take place in this area later this year.
Irish Water would like to apologise in advance for any inconvenience as a result of this essential work. Details of work in the area will be updated regularly on the Service and Supply updates section of the Irish Water website at https://www.water.ie/water-supply/supply-and-service-update/ or via Irish Water's 24/7 Customer Care line at 1850 278 278.
Further information on Irish Water's Leakage Reduction Programme is also available on the Irish Water website www.water.ie
Members of the public can report a leak in public property, such as footpaths, roads and communal areas, by going to https://www.water.ie/support/report-a-leak/ or calling 1850 278 278.