9 February 2018
By Bryan Smyth
bryan@TheCork.ie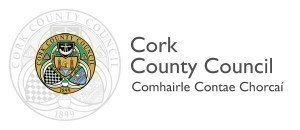 Mayor of the County of Cork, Cllr Declan Hurley has signed an economic partnership agreement with Quincy City in Massachusetts.
The aim of the agreement is to promote business, education and tourism links between both regions and to capitalise on the recently established transatlantic route operated by Norwegian Air direct from Cork to Boston Providence.
The first business and tourism delegation from Quincy are expected to travel to Cork in September 2018 bringing with them over 20 companies to explore potential business relationships.
Speaking at the signing, Mayor Hurley is confident that the agreement will strengthen the trading relationships between Cork and Massachusetts, "Agreements such as this are vital in promoting Cork from both a tourism and business perspective, while offering the same for Quincy. I am confident that we can create great results for each other and it was an honour to sign the agreement on behalf of the people of Cork County."
Another feature of the visit is a meeting with Boston based, MassChallenge, a world renowned accelerator programme for start ups. A first for Ireland, Bridge to MassChallenge Cork is Cork County Council's ground-breaking start-up programme which will connect applicants to a global network and facilitate the creation of high-quality jobs focusing on ambitious, early stage entrepreneurs in the Life Sciences, Medical Devices and Digital Health sectors across Ireland.
Chief Executive of Cork County Council, Tim Lucey spoke of the opportunities on offer with MassChallenge, "Our meeting will advance preparations in the programme to where ten finalists will be selected and attend the week long Boston boot camp, providing a unique connection with a global support system while receiving significant international mentoring and networking opportunities."
Membership with MassBio has also been secured by the Council. MassBio is a not-for-profit organisation which represents over 1,000 biotechnology companies, academic institutions, disease foundations and other organisations involved in life sciences and healthcare. Mayor Hurley highlighted how securing membership with MassBio will connect Cork with the world's leading life sciences supercluster and offers an avenue for Cork based start-ups to access the networks and global connections that MassBio can provide. "This will provide even further opportunities for the County to learn from the cluster how best to grow relationships between the start up sector and the major corporate sector in promoting life sciences in Cork."
While in Boston, the delegation will meet the Maine International Trade Centre in Portland, who help their businesses enter and expand into global markets. With membership of nearly 300 businesses and organisations, from manufacturers and service providers, government agencies to educational institutions, the objective is to develop a business relationship with Maine.m and improve patient lives.