15 February 2018
By Elaine Murphy
elaine@TheCork.ie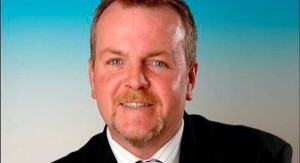 Sinn Féin TD for Cork East Pat Buckley has called on the Government to immediately introduce new measures to tackle rising rents in Cork which currently are not covered by Rent Pressure Zones rules.
Deputy Buckley was responding to reports that rents are rising at alarming rates in places like Midleton but nonsensical limits on currents rules mean the government is doing nothing.
Deputy Buckley said:
"My office has been contacted by numerous local people who are facing large rent increases at present. One family in Midleton is looking at an increase of 78% in just one year. This is outrageous and in any other case would be described correctly as unacceptable price gouging. This may be the worst case I've seen but exorbitant increases are the norm now, not the exception.
"The reason for these increases is twofold; the government has both failed to significantly increase the number of homes it is building and it has completely failed to adequately regulate rent rates.
"The Rent Pressure Zone (RPZ) rules it introduced are limited to a handful of large urban areas. Outside of these, there are no real checks on this kind of unscrupulous behaviour. The provisions for an area to become an RPZ are nonsensical and unworkable. Firstly, the area must have 7% average annual rate of increase but also an average rent at least on a par with the national average.
"While East Cork has an average increase rate of more than 7%, its average rate is below the standard €987 monthly. So instead of the RPZ encouraging stable rents, it is actually encouraging landlords to raise rents up to this average figure which includes the most expensive and affluent parts of Dublin and elsewhere. As the average rents across the country are rising, Cork East will not meet this unworkable standard. The requirements basically stop any area from actually becoming an RPZ now.
"I firmly believe that Cork East be immediately designated as an RPZ but also that the government go a step further. Simply limiting rent increases to a minimum annual rate without any justification for that increase is totally unfair. Sinn Féin have long called for Rent Certainty across the state which would index link rents to the Consumer Price Index. If this had been done five years ago, rents would have been frozen and hundreds, if not thousands, of people would have avoided homelessness and other forms of deprivation caused by unaffordable rents.
"Housing is one of our most basic and essential needs. We cannot allow it to be made a luxury for the many and a cash cow for the few. The Minister all but admitted to me last week that he has no solution to this issue. Sinn Féin have solutions and its time he started to listen."