2 March 2018
By Mary Bermingham
mary@TheCork.ie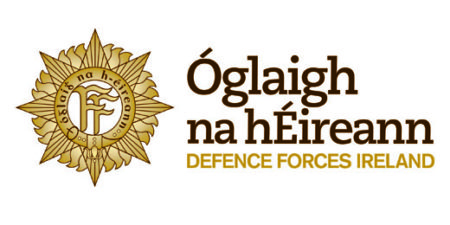 Minister with Responsibility for Defence, Paul Kehoe T.D. provides an update on the activities of the Defence Forces and Civil Defence.
In the past 48 hours, including overnight, the Defence Forces have deployed 290 Army personnel and 117 vehicles in a range of tasks to support the primary response agencies.
Additional Defence Forces personnel are working in barracks around the country in support of deployed personnel.
Current taskings are primarily in support of ambulance services and medical staff transfer to support the operation of hospitals.
The majority of Defence Forces assets are deployed in the Cork area but personnel and vehicles have also deployed in Kerry, Dublin and Donegal.
Defence Forces personnel are also deployed in support to An Garda Siochana for mobility operations.
Defence Forces deployment restrictions "in extremis" have been lifted.
Civil Defence are active around the country providing support to the primary response agencies across a wide range of tasks including transporting essential staff to hospitals and other care facilities.
In a number of areas district nurses, palliative care nurses and home carers are also being assisted with transport to reach patients in their homes and support continues to be provided for patient transfers included dialysis patients.
At 8am this morning the Dublin branch of Civil Defence provided transport for a transplant team and organs from Tallaght Hospital to the Mater Hospital. Laois Civil Defence have also delivered blood supplies to the Midland Regional Hospital in Tullamore.
Assistance continues to be provided to Meals on Wheels services around the country, in Dublin alone over 200 Meals on Wheels are being delivered daily since Thursday March 1st.
Speaking this morning Minister Kehoe acknowledged the work of the Defence Forces and Civil Defence:
"Our personnel have worked throughout the night as part of the response efforts to Storm Emma. The Defence Forces and Civil Defence remain on standby to assist in cases of emergency. I want to again thank them for their tremendous service in keeping our communities safe.
"We are still very much in a severe weather situation. Please heed all warnings and exercise caution. As a country, we will continue to show resilience."
The Defence Forces, Civil Defence and Department of Defence, as part of the National Emergency Management Group, are monitoring the requirement for support and local units are liaising with their counterparts in the County Councils, HSE and Garda Siochana.