3 July 2018
By Mary Bermingham
mary@TheCork.ie
Sinn Féin MEP Liadh Ní Riada has welcomed the announcement that seaweed harvesting licences cannot be awarded in an area where there is an existing right to harvest seaweed.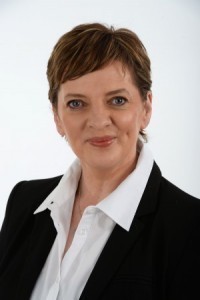 The Ireland South MEP, who sits on the EU Fisheries Committee, said the ruling was a victory for coastal communities.
"This ruling is a victory for islanders and their way of life, for coastal communities in general and for our own natural resources," she said.
"All too often we see traditional rights being trampled on, natural resources sold off and coastal communities ignored so this announcement is a refreshing change of pace.
"This ruling not only protects the traditional, hand harvested, wild seaweed but it acknowledges that it is an important way of life for communities and one that must be protected by the state.
"With that in mind I would urge the government, having acknowledged the unique and important nature of this practice, to back up this ruling with action.
"Passive protection is not enough, what we must see now is support and investment for communities, whether through existing initiatives such as FLAG funding or other avenues, to ensure that this traditional practice is preserved and that the skills that make it possible are not lost to future generations.
"This method of harvesting protects the environment and keeps money in local areas. So, in addition, to support for it I would also like to see more environmental impact assessments on the effects of industrial-scale harvesting of seaweed on coastal and ocean ecology.
"Our coast has a rich heritage and a unique and beautiful environment, it is our duty to protect it."