6 July 2018
By Mary Bermingham
mary@TheCork.ie
Discussing Nano Nagle in the Context of Today's World.
Mallow Course 12th-16th July
A 5-day programme of inspiration, wisdom and reflection at the birthplace of Nano Nagle at Ballygriffin near Mallow will be held this July as part of the tercentenary celebrations of the birth of the founder of the Presentation Sisters Congregation in Cork in 1775. Topics from 12 – 16 July will include Evolutionary Awareness, Spirituality for Today, Nano's Legacy to the World, Women in Leadership, Prophetic Women from Scripture, and Faith in the 21st Century.
An impressive line-up of experienced speakers will deliver talks and conduct reflection sessions with participants who will also have personal contemplative time during some sessions.
US based Dominican, Sr. Sharon Zayac, will discuss Evolutionary Awareness – an Emerging Worldview. A writer and lecturer, she speaks on many ecological topics, but her passion is sharing the Universe Story and its implications for life and faith. Her book – Earth Spirituality: In the Catholic and Dominican Traditions – focuses on evolutionary consciousness as an emerging worldview.
Two West Cork-born Presentation Sisters, Sr. Mary T. O'Brien and Sr. Anne O'Leary, will reflect on the life and legacy of Nano Nagle, and how an education at home and in France formed her. This session is an invitation to become more 'at home with Nano', and to understand the essence of a life of 'love poured out' for the sake of others and the whole community of life. These speakers are widely experienced in teaching and lecturing in universities in Ireland and the USA, and facilitating Scripture-based retreats and workshops.
Another Presentation Sister, Sr. Bernadette Flanagan, will speak on Women and Leadership (including Nano). She will discuss the treasure trove of stories detailing women's leadership that transformed the communities they lived in, challenged the status quo, influenced the politics of their times and reformed their communities. Participants will reflect on how the witness of women spiritual leaders can continue to be a source of inspiration for one's own leadership.
Sr. Bernadette has led the development of MA and doctoral studies in spirituality in Ireland. She has consulted to a wide range of organisations in Ireland and overseas on dimensions of spiritual education, spiritual care and spiritual practice in such fields as healthcare, education, relational wellbeing, aging; addiction and leadership. Author of a number of books, she is the first Irish President of the global Society for the Study of Christian Spirituality.
Gráinne Doherty, through a mixture of input, reflection time and discussion will open up the often unknown or forgotten prophetic voice and presence of some women in Scripture and in the wider society and explore their enduring relevance for life today. Her topic will be Prophetic Women from Scripture and Beyond (incl. Nano). Gráinne lectured in theology in All Hallows College whilst working in pastoral leadership at both parish and diocesan level. Her recent book – Joy of Love: A Family Perspective – is a collection of spiritual reflections and prayers which situate the writings of Pope Francis in the reality of family experience today.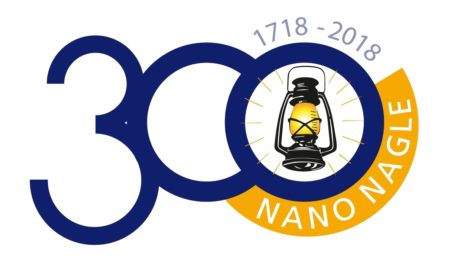 Another West Cork native, Fr. Diarmuid O Murchu – a Missionary of the Sacred Heart – will discuss The Lantern of Faith in the 21st Century. This day of dialogue and reflection will review the changing consciousness of our time and the big shifts involved in how we understand and appropriate our faith today. When we are confronted by evidence that the faith in which we were brought up no longer provides an adequate explanation for the nature, meaning and purpose of our lives, what choices do we have? This inspirational session will help find some answers.
Fr. Diarmuid – the author of several books – is a social psychologist who has worked as a couple's counsellor, in bereavement work, HIV/AIDS counselling, and with homeless people and refugees. As a workshop leader and group facilitator, he has worked in Europe, USA, Canada, Australia, the Philippines, Thailand, India, and in several African countries, facilitating programmes on adult faith development.
Bookings
Each session will run from 10am – 4.30pm with lunch provided. Advance booking is essential. Bookings will be accepted for individual days or for the full programme. Further information can be obtained by contacting 022-26411or email secretary@nanonaglebithplace.ie, and on www.nanonaglebirthplace.ie