31 July 2018
By Mary Bermingham
mary@TheCork.ie
An New Partnership for Early Music in Cork City
On Saturday, August 4th at 4pm, a free concert in the beautiful Goldie Chapel, Cork's emerging early music venue will mark the launch of a new partnership between Nano Nagle Place and East Cork Early Music Festival. The partnership is a first of its kind, which will see the heritage site become a centre for early music in the heart of Cork City. East Cork Early Music Festival directors, Norah O'Leary and Caitríona O'Mahony, will perform a programme of French and Italian Violin and Cello Sonatas alongside James Taylor on Harpsichord and Sarah Groser on Viol.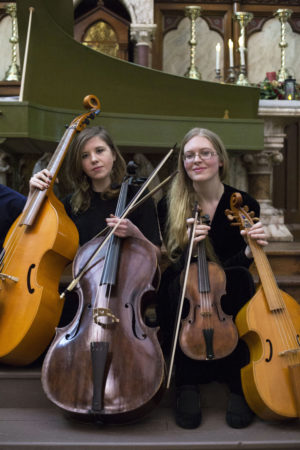 Shane Clarke, Chief Executive at Nano Nagle Place said of the new venture "Our ambition here at Nano Nagle Place is that we become a thriving centre of heritage, community, education and culture and our partnership with East Cork Early Music Festival delivers on each one of these objectives. We are very excited to bring early music to our audiences. Early music will find the perfect home here at Nano Nagle Place. The fabulous acoustics of the Goldie Chapel will play host to an extraordinarily talented range of international musicians and bring this musical heritage to a new audience. The partnership launch on August 4th marks the start of an exciting new venture".
East Cork Early Music Festival directors, Norah and Caitríona, said 'We're delighted to continue bringing the past to life in such an essential part of Cork's historic landscape. Nano Nagle Place is the perfect venue for early music in Ireland given both the outstanding acoustics of the Goldie Chapel and its significance in 18th Century Ireland. From 12th to 14th October 2018 Nano Nagle Place will, for the first time, have in residence artists of East Cork Early Music Festival and this marks the beginning of a truly exhilarating partnership of talent'
Building on some wonderful early music concerts previously the partnership will now play out in early music offerings during Heritage Week, Culture Night and throughout the course of the ECEMF when Nano Nagle Place will host artists in residence and the festival box office … and into late 2018 and 2019 with monthly early music concerts and more.
Everyone is welcome to enjoy the free performance which will be followed by the official launch of the partnership. ECEMF will also be announcing their 2018 Festival programme and a limited number of early-Byrd Season Tickets will be available for purchase on the day.
About Nano Nagle Place
Plans for a new lease of life for the historic 18th century site of the South Presentation Convent and School were unveiled in February 2014. The €10.5 million redevelopment of the South Presentation site, which has since been renamed Nano Nagle Place, is designed to preserve the heritage, ethos, and philosophy of Nano Nagle and her pioneering work in education for the poor and underprivileged.
Work on phase one of the development is now complete and has been open to the public since July 2017. Nano Nagle Place includes a fantastic heritage centre dedicated to the life of Nano Nagle; sensitively resorted architecture from the 18th, 19th and early 20th centuries; beautiful hidden gardens; the fabulous Good Day Deli café; a design and gift shop; the grave of Nano Nagle; an archive for the Presentation Sisters; accommodation for three resident Sisters; and, rooms available for community, charity and business meetings. The Lantern and Cork Migrants community development projects also call Nano Nagle Place home.
About East Cork Early Music Festival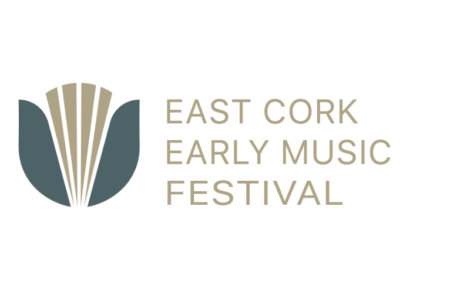 In its fifteenth year in 2018 and featuring three full days of concerts with music from the Middle Ages to the eighteenth century, the festival is now under the management of Festival Director, Norah O'Leary & Artistic Director, Caitríona O'Mahony, both under 30 years of age. The two hope to reach new audiences across different genres of music, as well as bringing familiar 'big' Baroque works to audiences with the sometimes-unfamiliar sound-world of authentic instruments. Norah O'Leary said 'We hope to relieve Irish audiences of the notion that they need to be an expert to enjoy classical music. Early music has traditions of improvisation and ornamentation close to that of traditional music, jazz and pop. Like these genres it's a live experience that changes nightly – without our audience we are nothing, so if you have ears and want to have a good time come along for the craic! You wouldn't consider your knowledge of cinematography before going to the cinema!'
East Cork Early Music Festival in 2018 will take place from 12th-14th October in Cork, Cobh and Youghal, with full programme available later in 2018 www.eastcorkearlymusic.ie
About Nano Nagle & Presentation Order
Nano (Honora) Nagle was born in Ballygriffin, County Cork in 1718. She came from a wealthy family and was educated on the continent. On returning to Ireland and witnessing the huge gap between the wealthy and the poor she started her charitable work. Ministering to the poor of Cork she became affectionately known as the "Lady of the Lantern".
Recognising that education was the key to a better life she opened her first school sometime around 1750 in defiance of the legal prohibition (at a time when educating Catholics could carry a jail term of 3 months) with the enrolment of 30 girls in a two-room cabin. By 1758, dotted throughout the city, she had 7 schools catering for several hundred pupils. With the help of money provided by her family she later acquired the South Presentation site.
To ensure the continuation of her work, Nano founded a new religious congregation on Christmas Eve, 1775. Nano took simple vows with her three companions on June 24th, 1776, aged 58.
Thereafter her order, the Presentation Sisters, spread their wings in Ireland and to every corner of the world. Inspired by her example, Edmund Rice founded both the Christian and Presentation Brothers.
Nano Nagle passed away at the age of 66 on April 26th, 1784 and is buried in the cemetery in the South Presentation grounds. Nano Nagle's tomb has always been a site of pilgrimage for visitors in the heart of Cork. Her cause for canonisation is being actively promoted. Having previously been declared a "Servant of God" 19 years ago, on October 31st, 2013 Pope Francis bestowed the title of "Venerable" on Nano Nagle. This announcement means that Nano Nagle is on the second of four steps to sainthood.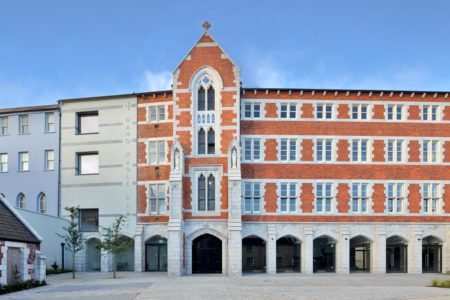 Nano Nagle was voted 'Ireland's Greatest Woman' in competition run by RTE's Marian Finucane Show in 2005. Margaret MacCurtain, the eminent historian who has written extensively on women in Irish history and society, gave as her assessment when asked, approaching the millennium, that Nano Nagle would merit the title of Woman of the Millennium.