20 August 2018
By Mary Bermingham
mary@TheCork.ie
A short film created by a group of young filmmakers showcasing the Gunpowder Mills in Ballincollig, Co. Cork to mark National Heritage Week 2018
Cork Young Filmmakers has announced that it will host a public screening during National Heritage Week 2018, which will take place from 18-26 August.
This short film is a narrated history of Ballincollig's unique and exciting Gunpowder Mills made by young filmmakers from the local area. The film, with stunning imagery, was made as part of the 'Short Fuse' project which was made possible by an award from the Creative Ireland County Cork Grant Scheme 2017 and Cork Film Centre.
This will be the premiere screening of the film which was made by a group of young people, many from local secondary schools, who gained experience and skills during a two-day 'Cork Young Filmmakers' (CYF), workshop which took place in the Cork Film Centre Gallery at the Gunpowder Mills during mid-term. CYF is a countywide youth arts programme which provides year-round opportunities to young people to learn about all aspects of filmmaking and make their own short films.
After this they were invited to join up with the weekly 'Film Futures' club, together they researched, met with local historian Rod Mc Conaill and made this film which represents their interpretation of their local history.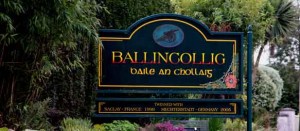 Mary Mc Grath, CYF Coordinator said ' This was a fantastic opportunity for young people to work closely with local filmmakers from Cork Film Centre and historians from the local Ballincollig Heritage Association and produce their own film. As well as enabling young people to develop skills in storytelling, scriptwriting, filming and editing, the film sets out to highlight this important historical and rare heritage site in Ballincollig through the eyes of today's young people. We are very excited to screen this special film during Heritage Week 2018 especially as this year's theme is 'Sharing Stories '. The film will have it's formal launch at a special reception later this autumn involving the filmmakers and special guests from Creative Ireland'.
During the week-long celebration of Ireland's heritage, communities across Ireland are encouraged to share heritage stories in new ways, with new people. Coordinated by the Heritage Council, National Heritage Week is Ireland's most popular cultural event and this year more than 570,000 people are expected to participate in over 2,000 heritage events around the country.
The aim of National Heritage Week is to build heritage awareness and appreciation while shining a light on the great work that is carried out in all communities in Ireland to preserve and promote our natural, built and cultural heritage. One of the highlights of the European Year of Cultural Heritage 2018, this year's Heritage Week will also include many activities which explore and celebrate connections with our European neighbours and promote a sense of belonging to a common European space.
Commenting on this year's programme of events, Chairman of the Heritage Council, Michael Parsons, said: "Our cultural heritage belongs to everyone, so we are encouraging everyone to get involved, to share a story and make a connection during Heritage Week.
"People of all ages will have ample opportunity to find out more about our nature, history and culture by taking part in tours, walks, talks, exhibitions, outdoor activities and much more. From wildlife boat tours to storytelling workshops for children, there is something for everyone to enjoy. Most Heritage Week events are family-friendly and free of charge so that our shared heritage can be accessed and appreciated by all."
For a full listing of all National Heritage Week events around Cork and around the country please go to www.heritageweek.ie or pick up a brochure from your local library and Tourist Office.