5 October 2018
By Bryan Smyth
bryan@TheCork.ie
Cork South West Senator, Tim Lombard, has welcomed the allocation of €107,000 for 74 Tidy Towns committees in South and West Cork.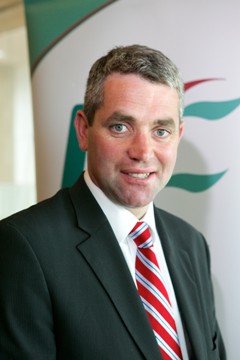 The Fine Gael Senator said: "Minister for Rural and Community Development, Michael Ring, has announced a €1.4 million national grant scheme to mark the 60th anniversary of the Tidy Towns Competition. Such investment by the Government will directly support our local Tidy Towns groups.
"These volunteer led community initiatives really bring out the best in our towns and villages, and what this competition really shows us the importance of participation. Our local Tidy Towns volunteers are a credit to our community. I encourage anyone who feels strongly about our community and our environment to get involved with Tidy Towns.
"I have no doubt that towns and villages across Cork will benefit hugely from this investment. Wherever you have active Tidy Towns committees, it gives the place a real boost and creates the environment for tourism," Senator Lombard said.
Minister Ring said: "This funding is recognition from the Government of the huge contribution made by citizens in their own communities.
"Tidy Towns groups have made our country as a whole a better place to live in and to visit. The work is carried out on a voluntary basis and we all benefit from it. This investment by the Government will further enhance our towns and villages and represents great value for money."