4 January 2019
By Elaine Murphy
elaine@TheCork.ie
A geologist from Co. Cork is hoping to get the New Year off to a great start by unearthing a fortune when he appears on the National Lottery Winning Streak game show on Saturday 5th January 2019. Luke Holland, (24) from Bandon, was in a pub in Cork city catching up with friends a couple of Saturday's ago when a call came through to say his name had been selected to appear on Winning Streak. Luke wasn't buying this initially, but his phone lit up for about half an hour after so he finally believed the good news.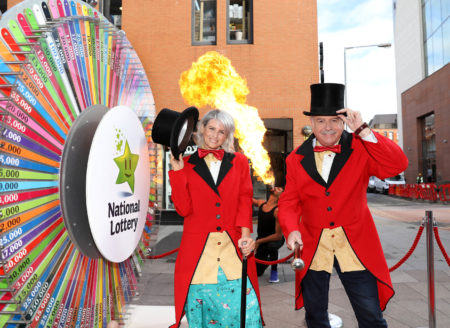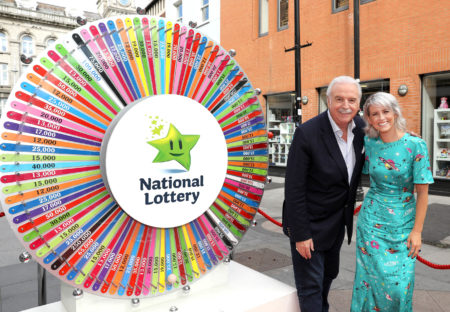 Luke, who graduated with a degree in geology from UCD in 2017, lives in Mullingar, Co. Westmeath, where he works in mineral exploration for Group Eleven Resources. There is been great excitement in Bandon at Luke's upcoming Winning Streak appearance with family and friends planning to make the trip to Dublin to cheer him on. They include his mum and dad Collette and Sean, his two brothers Simon and Adam and girlfriend Patricia. Luke is a massive rugby fan and used to play for his local side, Bandon RFC. He gave up playing when he moved to Westmeath for work. He is an avid supporter of Munster rugby. Winning Streak returns to RTÉ One this Saturday 5th January.
The National Lottery game show, co-presented by Marty Whelan and Sinead Kennedy, will feature some perennial favorite games as well but also brand new games including Play or Pay, Roll for Riches, WinFall and Electric Dream – where one player will win an electric car worth €25,000. As ever one of the lucky five players will get the chance to spin the wheel and win up to €500,000. But this series a €100,000 segment will be added to the iconic Grand Prize Wheel every show if less than that was won in the previous show, improving players chances to win a massive prize.