25 January 2019
By Mary Bermingham
mary@TheCork.ie
Stores Upgrade Energy Efficiency & Donate Over €100,000 To Local Cork Charities
Cork SuperValu stores; Quish's Ballincollig, Hurley's Midleton, Riordan's Fermoy, along with Musgrave MarketPlace Cork, are "leading the charge in energy conservation" following completion of a series of energy upgrades to their stores, increasing their energy efficiency and significantly reducing their carbon footprint. In addition to the fantastic works carried out in their own stores, they have also donated over €100,000 to local Cork charities such as Bishopstown Senior Community Association, Midleton Scout Hall and Passage West GAA, for all important energy upgrades. Enable Ireland was chosen as the national charity for this programme and was in receipt of an outstanding €203,000.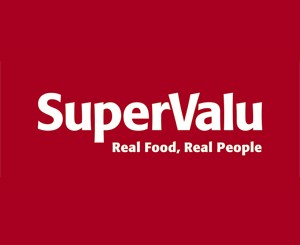 Energy works carried out instore included the installation of new LED lighting, energy efficient refrigeration units with doors, electric car charging-points and PV roof panels. These recent measures focused on reducing energy consumption, which not only brings down the total cost of energy bills, across all stores, by over €83,500 year on year, but also highlight their passion for greener operating practices.
These new energy upgrades were all part of a wider community suitability scheme in association with the SEAI (Sustainable Energy Authority of Ireland), which saw these Cork stores, and others across the country, invest both time and money as part of their endeavours to build sustainable communities around Ireland.
This national retrofit programme upgrades store and community buildings and facilities to meet high standards of energy efficiency and renewable energy usage, with an aim of reducing energy costs, fossil fuel usage and greenhouse gas emissions year on year, as well as significantly improving the comfort of these homes and buildings.
As part of this programme, each store chose local charities to partner with, who were in receipt of much-needed funds to carry out energy upgrades to their own premises. Over €100,000 was donated to the following Cork organisations:
Ballincollig GAA
Ballincollig Rugby Club
Bishopstown Senior Community Association
Midleton Scout Hall
Midleton GAA
Passage West GAA
In their clubhouses and buildings, these local groups were able to install new boilers and heating controls, while some opted for new energy efficient lighting. These upgrades put money back into the pockets of these very worthwhile causes due to reduced yearly energy bills, and also resulted in better quality and more comfortable conditions for those using their facilities. National charity, Enable Ireland were also on the receiving end of substantial financial contribution amounting to €203,000 as a result of the scheme and the stores' notable efforts.
"Awareness of energy and environmental issues is now more integral than ever, and in order to create and maintain sustainable communities, each and every one of us must play our part," explained John Randles, Head of Delivery with SEAI. "SEAI works with communities by offering grant support for much-needed energy upgrades. This brings businesses such as these Cork SuperValu stores and the broader community together in a positive way that results in warmer and more energy efficient homes and buildings. As well as these tangible benefits, those involved are playing an important part in protecting the planet for future generations. This project is a great example of businesses reaching out to help charities in their community and we congratulate all who participated."
Echoing this statement, Daniel Murphy, Sustainability Manager for SuperValu commented, "We have an ongoing commitment to creating a sense of togetherness and energy reduction within our local communities and we firmly believe that this should begin in our own stores. We hope that our contribution and that of our retailers and the SEAI, who we are delighted to partner with, helps Enable Ireland and all the other local groups and organisations involved to generate much-needed savings that will allow them to continue their fantastic work."
SuperValu serves over 2.6 million customers every week and has 219 stores nationwide. Together with its retail partners, SuperValu employs approximately 14,500 colleagues, making it one of the State's largest private sector employers. 75% of everything on SuperValu's shelves is sourced in Ireland. SuperValu continues to source locally wherever possible which helps to sustain 30,000 jobs in the Irish economy. For more information on SuperValu, their green efforts, or other fantastic work in the local community go to www.supervalu.ie or check out FacebookSuperValuIreland.