11 July 2019
By Bryan Smyth
bryan@TheCork.ie
Free events and entertainment for Australia Day in Cobh
1500 Australians will arrive in Cobh early on Thursday morning, 11 July, aboard the cruise ship Sea Princess to a true Irish 'Australia Day' welcome.
The stop is part of a 107 day around the world cruise from Sydney to Sydney. Cobh will be the only Irish port on their voyage that will visit 36 ports, transit both the Suez and Panama canals, and travel an incredible 59,000km. The town was just named as one of the 25 most beautiful towns in Europe by Conde Nast.
As has been the case since 2009, Cobh Tourism will roll out the red carpet and has christened the day's festivities 'Australia Day in Cobh', making it one of the passenger's favourite destinations because of the welcome they receive.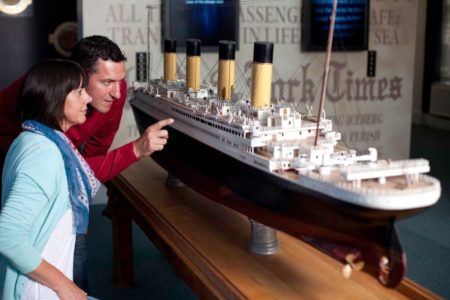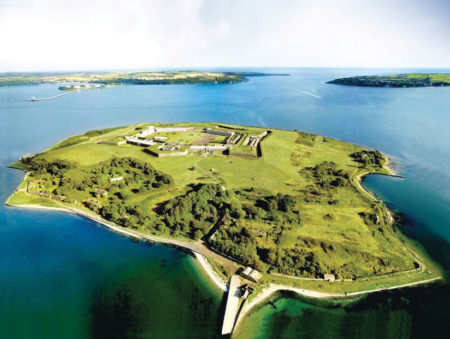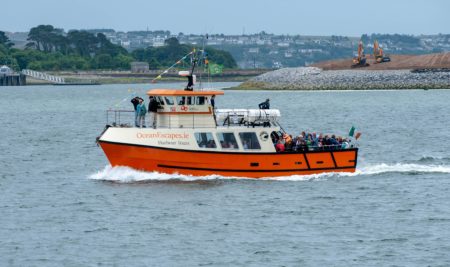 Cobh's Festival atmosphere will include nonstop free entertainment from 11am in the town's waterfront Promenade. This will include traditional music and Irish dancing, market stalls, a rousing performance from Trad Band Gaelic Brew and a farewell musical knees up with Cobh Confraternity Band, and all are welcome to attend.
Australian Ambassador to Ireland, Mr Richard Andrews will visit Cobh and greet the passengers. He will receive a guided tour of St Colman's Cathedral, which celebrates the centenary of its dedication in August this year. The Cathedral boasts the largest carillon in the Britain and Ireland and the ambassador and passengers will be treated to a special recital of Australian airs by the carillonneur Adrian Gebruers.
While many of the passengers will take half day excursions, many more will enjoy the wide variety of attractions that are just a stone's throw away from the ship. "There are so many world class attractions in Cobh now that the ship should really be making an overnight call to make the most of all that there is to see and do," commented Jack Walsh, chairperson of Cobh Tourism.
Visitors can trace their ancestors at Cobh Heritage Centre, take the ferry to Cork or Spike Island, solve riddles and puzzles at Escapade Cobh, dress up old time like First Class Passengers from the 1900s in Cobh Pastimes; explore the history of the Titanic at the Titanic Experience, visit the famous St Colman's Cathedral, play a round of golf or go boating with Ocean Escapes and Cork Harbour Boat Hire. They may also wish to explore Fota House and Fota Wildlife park or they could take a trip to the nearby Jameson Distillery. Many will also quite simply enjoy the great 'craic' in Cobh's pubs.
A visit to Spike Island from where many convicts were held captive before being transported to Australia will be a must for many passengers as will the "Blessing of the Bonnets" ceremony in Cobh Heritage Centre at 6pm to honour all convict women and children transported to Australia,
'Roses from the Heart' is a unique memorial to the 25,566 convict women transported to Australia from Ireland and Britain from 1788 to 1853. It was conceived by Tasmanian Conceptual artist Christina Henri and a beautiful bonnet has been made to remember almost all of these women and children. "These women and children were forgotten for decades," said Christina. "Their lives and their circumstances today seem unimaginable. It's hard to believe the fortitude, resilience and courage that saw so many of these women survive and contribute to the Australian Nation enjoyed by so many today. They deserve to be remembered with gratitude," she continued.
A bonnet installation in Cobh Heritage Centre remembers the women and children aboard the Neva that sailed from Cork on 8th January 1835, destined for the prisons of Botany Bay.
There were 240 people on board, most of them either female convicts or the wives of already deported convicts and their children. On 13 May 1835 the ship hit a reef just north of King's Island in Australia and sank with the loss of 224 lives – one of the worst shipwrecks in maritime history.
At 8pm the 81st anniversary of the handover by Britain to Ireland of Spike Island as part of the Treaty Ports Handover will be commemorated in the Promenade in Cobh. The Tricolour will be ceremonially raised simultaneously raised in Cobh and on Spike Island at precisely 8pm, exactly 81 years after Eamon de Valera raised it for the first time ever on Spike Island.
As the Sea Princess sails at 10 pm, Cobh Confraternity Band will perform their renowned sailaway recital on the Bandstand at 6.30 pm.
Of the 1950 passengers on board, 79% are Australians and 17% are New Zealanders. Their average age is 71 and 1300 of the passengers are doing the full Round the World voyage.
Next year's Round the World voyage, which includes a visit to Cobh on Tuesday 30th June 2020 is already on sale with prices for the entire trip starting at just €16,000 all inclusive.
For more information on all there is to see and do in Cobh see www.visitcobh.com