7 October 2019
By Elaine Murphy
elaine@TheCork.ie
Sinn Féin TD Donnchadh Ó Laoghaire has asked the Minister for Transport to consider a Delivery Office for the Cork Transport Strategy in order for the plan to be implemented.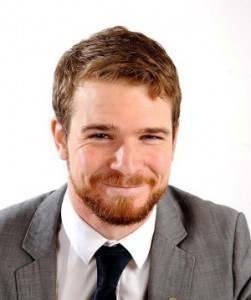 Speaking to Transport Minister Shane Ross in the Dáil Teachta Ó Laoghaire said;
"I have regularly raised with the Minister over the last two years or so the need for increased investment in bus and light rail transport in Cork city, and the publication of the Cork metropolitan area transport strategy.
"We now need to decide how to implement the strategy. I emphasise that this is not only about the long-term plan, but about what we are going to do in the next few years.
"There is significant feeling in Cork that we have an opportunity to learn from things that were not done right in Dublin over the last 20 or 30 years.
"We need to ensure, as the city grows rapidly, that it does not do so on the strength of motor traffic, but rather improved public transport.
"I would like to put to him a proposal that the Cork Chamber of Commerce has put to me. The proposal calls for an NTA oversight delivery office for this strategy.
"The Cork Chamber of Commerce has made a proposal. It is eminently sensible and I think the NTA would be very open to it. We need a mixture of both short-term and long-term solutions.
"The Minister is right to say we cannot wave a magic wand, but some improvements are deliverable in the short term while planning for long-term projects that take a while to deliver, such as the light rail proposal."