21 October 2019
By Elaine Murphy
elaine@TheCork.ie
Monaco and Cork partner on Cork300 celebrations
HSH Prince Albert II launches Cork300 at Yacht Club de Monaco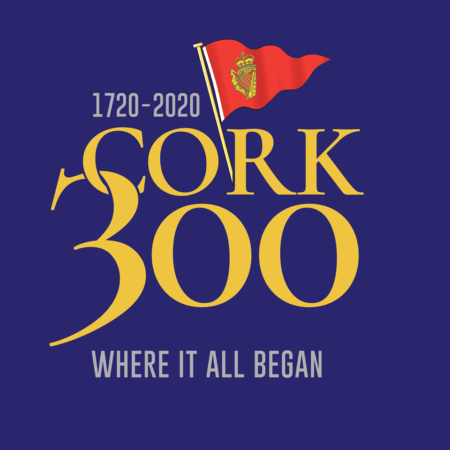 His Serene Highness Prince Albert II of Monaco (who also serves as President of Yacht Club de Monaco_, hosted a special event last weekend (19 October) for organisers of Cork300 to show his support for the upcoming events series taking place in Cork in 2020.
The Royal Cork Yacht Club, which is the oldest yacht club in the world, will celebrate its 300th anniversary with an exciting series of events on and off the water across Cork harbour next summer, looking back at the origins of where sailing began. The historic celebrations will shine a light on the heritage of sailing and will serve as a significant milestone for the sailing community worldwide.
Yacht Club de Monaco, which is the only club in the world twinned with the Royal Cork Yacht Club, will help promote the Cork300 event series both within Monaco and internationally. It will also participate in a number of events in Cork next year.
The Club is also advising Cork300 organisers on exciting events like the International Powerboat Festival, which will mark the 117th anniversary to the day of the world's first inter-nation powerboat event, which was organised by the British Automobile Club and hosted by the Royal Cork Yacht Club in 1903. As part of this challenge a modern fleet of endurance offshore racing boats will compete for the honour of being crowned UIM Offshore Marathon World Champion as they race out from Cork and around the iconic Fastnet Rock before returning to Crosshaven.
HSH Prince Albert II is a champion of environmental issues and is very much involved in the Monaco Solar & Energy Boat Challenge as it fosters technological advances in marine engineering. The Cork300 team are working closely with the Yacht Club de Monaco to ensure the Cork event honours the past, present and future of powerboating and are exploring ways in which some of the winning teams from the 2020 edition of the Monaco Solar & Energy Boat Challenge can participate in Cork300.
Sailors from Monaco are also expected to attend the Royal Cork Fleet Review and Parade of Sail in Cobh, which will take place on July 12th, and will participate in a Wild Atlantic Way cruise along the West coast of Cork and Kerry, also in July. Many Yacht Club de Monaco sailors will also stay on for the famous Volvo Cork Week and the Three Championship Weeks in August.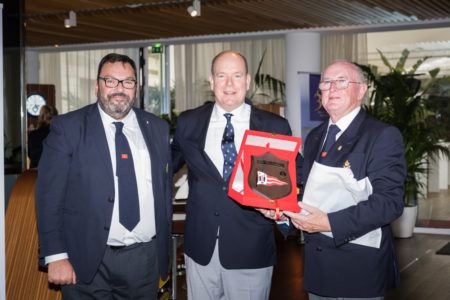 Commenting at the launch event in Monaco, HSH Prince Albert II said, "Yacht Club de Monaco is thrilled with our close relationship with the Royal Cork Yacht Club, our twinning, and this wonderful occasion that will further celebrate our relationship. There will be a strong representation from Monaco for Cork300, and I will also do my best to attend. I would like to congratulate Royal Cork on your amazing history and the great history of your club. We are absolutely and wholeheartedly thrilled to be part of the celebrations for Cork300."
Colin Morehead, Chairman of Cork300 said, "It was a huge honour to receive such a wonderful endorsement for Cork300 from HSH Prince Albert II. Yacht Club de Monaco feel that this is a unique moment in history for the sailing community internationally and they very much want to be part of Cork300 and help us promote it internationally."
Both clubs share the same values centred around preserving maritime heritage and naval etiquette, while looking ahead to a greener future for yachting, which is the main purpose of the Monaco Solar & Energy Boat Challenge.
Sailing communities throughout Europe and as far as Australia, Hong Kong and San Francisco have already confirmed that they will attend the Cork300 events which will see no less than three European and four National Championships decided.
For more see www.cork300.com