16 November 2019
By Elaine Murphy
elaine@TheCork.ie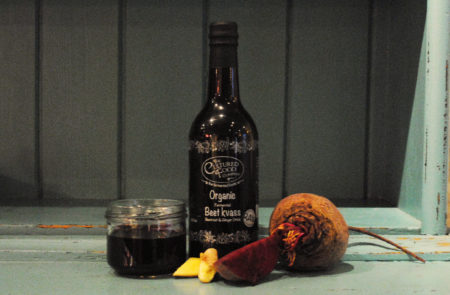 First things first; what is Beet Kvass. It is an ancient probiotic drink, originating from Russia over two centuries ago. It is packed full of nutrients to support your immune system and your digestion. It is an anti-inflammatory, detoxifying and it cleanses the liver. This veggie tonic is also rich in Iron, Vitamin C and antioxidents. Take it in the morning to give your body the nutritional boost it needs to start the day.
The Cultured Food Company
If you have never heard of this type of fermented food before, you're probably not the only one. This is because no one in Ireland was making it, until Hayley Milthorpe, founder and owner of The Cultured Food Company, saw a gap in the market and brought it to the Irish consumers earlier this year.
"We started the company making sauerkraut's and kimchi, but I wanted to introduce Beet Kvass to the range to give our customers a quick and easy option to get these vital nutrients in to their diets. We started testing out the recipe late last year and we launched the product in February of this year." – Hayley Milthorpe, Owner and founder of The Cultured Food Company
Beet Kvass is made from cultured beetroot that has been fermented in brine over several months. The Cultured Food Company infuse their Beet Kvass with organic ginger to give it a little zing. Its beautiful rich and vibrant colour comes from the fermenting process, which releases the pigments of the beets.
Based in West Cork, a place renowned for its artisanal food products, The Cultured Food Company barrel ferments their hand made Beet Kvass in small batches. This is left for several months to give the health benefiting bacteria from the beetroot a chance to grow and multiply. The result is a unique salty and sour drink, rich in probiotics with no added sugar. This is the miracle our guts have been waiting for.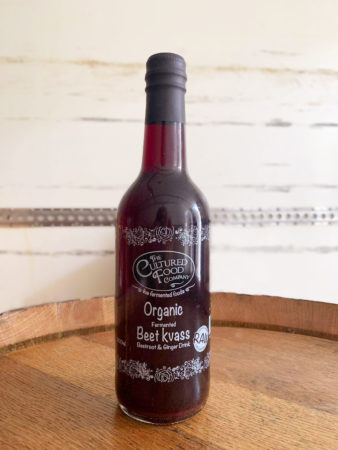 The Cultured Food Company's Beet Kvass is raw and unpasteurised, so there are no nasty ingredients, just organic beetroot, filtered water, sea salt and organic ginger. Each bottle contains 5 servings, it is suggested to drink 1 glass in the morning, but you can also drink a couple of shots of it throughout the day, add it to your favourite oil as a salad dressing, add to a fruit juice or even a cocktail.
Beet Kvass is also a fantastic drink for athletes to enhance their performance as it decreases the time it takes them to reach exhaustion. Drink a 1 glass of the tonic 1 hour before a workout to feel it's nitric oxide-boosting benefits.