4 February 2023
By Tom Collins
tom@TheCork.ie
The Department of Transport is expanding its dedicated staff in key areas of the maritime sector and across the Irish Coast Guard to address the ever-growing demands on its services.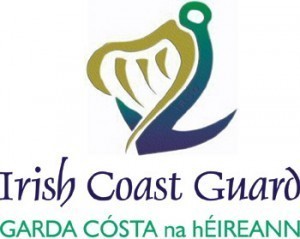 The Coast Guard comprises almost 100 full-time staff, who are supported by nearly 1,000 volunteers across 44 units nationwide. Around 400 individuals are saved every year by the organisation as it responds to almost 3,000 call-outs.
The Department of Transport has decided to appoint new leaders and managers across the maritime sector and within the Irish Coast Guard to support this vital work.
The vacancies include Assistant Secretary, Maritime Policy, a role which will drive and deliver Government Policy in the maritime sector and ensure that it meets international obligations and domestic needs.
For the first time ever, the Department is also recruiting an Assistant Secretary for the Irish Coast Guard who will have overall strategic, operational and governance responsibility for the service. They will also manage a diverse workforce of uniformed officers, volunteer units, operational staff, policy officials and administrative support staff.
A core aspect of this role will be to deliver a transformation programme of the IRCG following a review across all aspects of the Coast Guard Service including strategy, structure, roles, culture and governance, to ensure that the IRCG is best placed to succeed in the 21st century.
Additionally, the Department is also recruiting for the role of Director of the Irish Coast Guard. The Director will be a key member of senior management and will be responsible for continuing the delivery of a best-in-class service that is trusted by the citizen. The role will include ensuring effective and efficient delivery for critical incidence responses to maritime emergencies.
The Department is committed to equal opportunity, diversity and inclusion in its workforce. Full details of the various roles, including specific eligibility requirements, will be available on www.publicjobs.ie
An additional three upcoming opportunities include: Quality Assurance Officer in the Irish Coast Guard; Health and Safety Officer in the Irish Coast Guard; and Electronics Officer in the Irish Coast Guard. These roles will be open for application in the coming months.