4 February 2023
By Elaine Murphy
elaine@TheCork.ie

The inaugural bank Holiday of Imbolc/ St. Brigid's Day will be celebrated at Crawford Art Gallery with a varied programme of events.
The Gallery programme announced today is in recognition of the first Bank Holiday for Imbolc/St. Brigid's Day. As the first Irish public holiday named after a woman, St Brigid's Day provides a unique opportunity to acknowledge the critical role that women have played in Irish history, culture and society.
Along with the other National Cultural Institutions in the country, Crawford Art Gallery have organised an exciting programme of events in response to the bank holiday. Audiences can choose from a variety of exhibitions, workshops, trails, themed tours and live music performances.
In Celtic mythology, Brigid was a triple goddess – of healing, fire, and of poetry – and the Christian saint who took her name, born in 450 AD, carried some of those same associations as the patron saint of poets and midwives. As such, this bank holiday carries a dual opportunity to recognise the role of women through our arts and cultural heritage.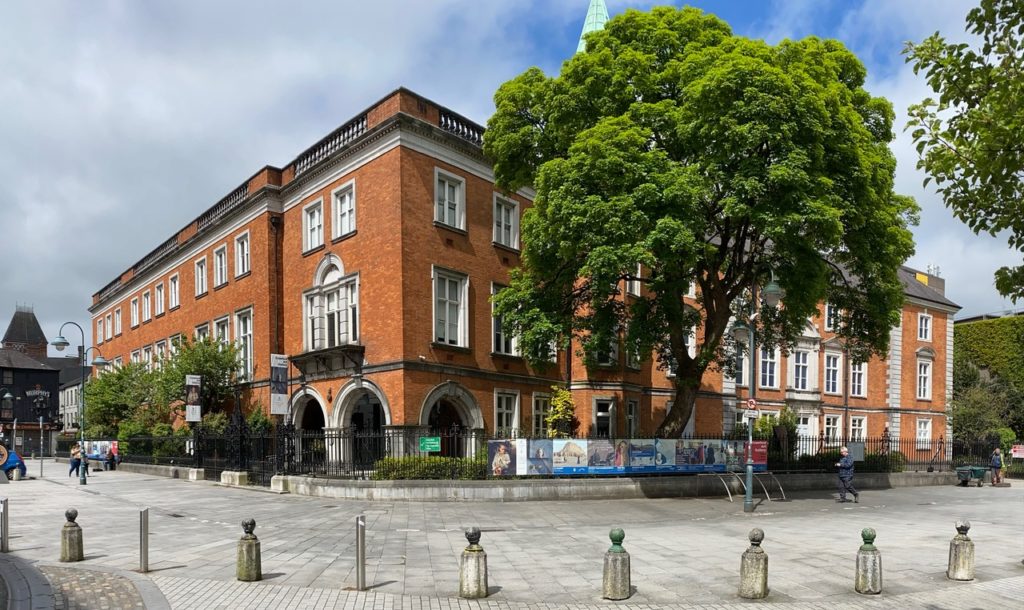 Visitors can explore the exhibitions on display, including BEHIND THE SCENES: Collection at Work, RADHARC: Perspectives in Print and OTHER WORLDS: Harry Clarke Watercolours.
Friends of Crawford Art Gallery are hosting Lá Fhéile Bríde Workshop with Rosemary Kavanagh on Feb 1 at 11am. Join a unique workshop celebrating St. Brigid's Day and learn traditional basket weaving with expert Rosemary Kavanagh. Make St. Brigid crosses using field rushes, bull rushes, and heritage willow. Enjoy beverages and home baking while weaving in the beautiful library setting. For more information and booking details please visit Eventbrite.
Children and adults can participate in workshops that draw from the works on display and focus on the theme of hospitality. The workshops will take place in the Gallery's Long Room, and there will also be an arty-activity trail for children to explore and play with. This interactive trail will explore the themes of hospitality, wisdom, and warfare shared by Brigid. The trail and workshop will take place from 1:30pm – 3:30pm on Monday 6 February, no booking required.
Visitors can also take advantage of expert-led tours of the National Collection and exhibitions, with no pre-booking required. A special tour of the collection will be arranged to honour St. Brigid. The tour will specifically highlight the themes of women, nature, and mythology, and provide a unique way to celebrate St. Brigid's Day. The tours will take place at 2:00pm on Sunday 5 February and Monday 6 February.
On 5 February at noon, MTU Cork School of Music and Crawford Art Gallery present Music at Midday and what promises to be a wonderful afternoon of musical enjoyment. Featuring the opening movements from Franz Schubert's dramatic yet hauntingly beautiful 'Death and the Maiden' string quartet, MTU Cork School of Music and Crawford Art Gallery are delighted to present the next instalment of Music at Midday in the wonderful surrounds of the Gallery's iconic Long Room.
From 2:30pm to 4:30pm on Monday 6 February, musicians, Conor O' Sullivan and Karl Nesbitt will celebrate St. Brigid's Day with traditional music, song, and dance.
Director Mary McCarthy said "At Crawford Art Gallery we welcome this national celebration of Imbolc / St Brigit's day. It will raise interest in Celtic Mythology and will further recognise the role of women in our cultural heritage.Crawford Art Gallery is delighted to participate in this new national celebration and will continue to learn and explore this rich subject matter in our Collection and Programming strategies"