7 June 2023
By Elaine Murphy
elaine@TheCork.ie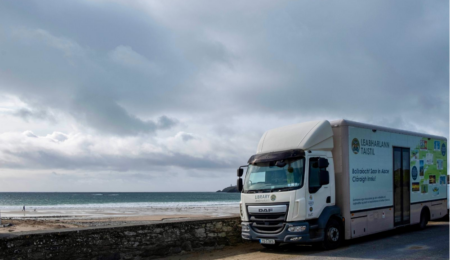 Schools will soon be out for the summer, but Cork County Council Library Service's fleet of Mobile Libraries will still be on the road bringing books and more to towns, villages, nursing homes, and homes in rural communities all across Cork County.
The four Mobile Libraries each serve an area of the county: North, South, East, and West, and they run on a fortnightly schedule.
To find the nearest visiting spot to you, and the date of the next visit, you can use:
You can also contact the Mobile Library in your area by phone or email, and these contact details can be found by visiting Mobile Library Service | Cork County (corkcoco.ie)
The Mobile Library Service will be representing Cork County Council at Cork Summer Show on Saturday June 17th and Sunday June 18th, and at Skibbereen Show on Thursday July 20th so please pop over to visit if you're there!