6 July 2023
By Roger Kennedy
roger@TheCork.ie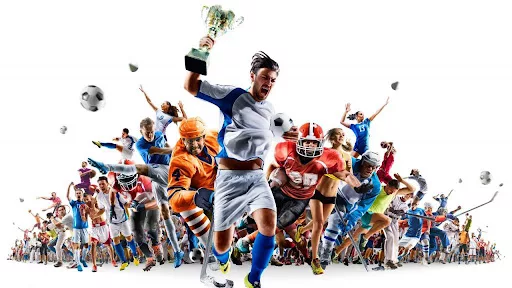 Entertainment
The first evidence that people were engaging in sports-like activities in the territory of today's Ireland date back 3000 years ago – long before Ireland's recorded history even began. Ireland has had a profound love for sports, with some of the biggest sports we know today believed to have been invented in Ireland – and that goes beyond Gaelic football. Some believe that it was the Irish that brought baseball to America, and hurling has become a go-to sport for both amateurs and professionals all over the world.
As much as the Irish love watching and participating in sports, they're also fond of sports betting. The Irish have had a close relationship with gambling for centuries, and written records suggest that people were betting in Ireland long before the Romans came to the British Isles – roughly around 100 BC. 
Although betting on horses has been the go-to for enthusiastic punters, especially during the 20th century, the betting industry in Ireland is now a fully-grown market that enables betting on a wide variety of sports. Irish bettors have a whole plethora of betting markets to choose from. But what are the most popular sports to bet on in Ireland? We've compiled a list of the top 5 sports for Irish punters to bet on, and you can find more information about the finest betting sites in Ireland at https://hellsbet.com/en-ie/. Stay tuned!
Gaelic football stands as one of Ireland's most beloved and traditional sports. It was invented by the Irish in the 1600s, and it's a fast-paced and physical game that combines elements of soccer, rugby, and basketball. The All-Ireland Senior Football Championship, featuring county teams from across the country, is a fan-favourite for both viewers and bettors. 
Due to the nature of the game and the large fan base, betting on Gaelic football offers a thrilling experience, as punters can wager on moneylines, goal scorers, handicaps, and more. 
Hurling is another sport that was invented by the Irish, although it's uncertain when exactly the game was invented. But that's not nearly as important as how popular hurling is today – not only in Ireland, but all across the world. Often referred to as the 'fastest game on grass', hurling has a rich and long history, and it captivates audiences with its high-speed action and skilful plays.
It's a popular sport for bettors as well, with countless betting opportunities. The All-Ireland Senior Hurling Championship attracts massive crowds, and bookmakers offer hundreds of betting lines and markets. 
Horse racing holds a special place in Irish culture and has a long and storied tradition. Betting has defined horse racing for centuries, and Ireland is home to renowned racecourses and races such as the Curragh, Leopardstown, and Punchestown. The Irish Grand National and the Cheltenham Festival draw significant attention from both racing enthusiasts and bettors. 
Betting on horse racing allows individuals to engage in various types of bets, including win, place, show, exacta, trifecta, and more, adding excitement to the races. 
Soccer (Association Football)
It's no surprise that the most popular sport worldwide is immensely popular in Ireland as well. The country has a long and strong soccer tradition, with some of the best soccer players to ever touch the ball coming from Ireland. Although the League of Ireland has been increasing its viewership numbers for a few years now, and the Irish national team captures a lot of attention from fans, many Irish people follow and choose to bet on international soccer competitions as well.
Expectedly, the most popular leagues are the English Premier League and the UEFA Champions League, and most Irish bookmakers provide thousands of betting markets for all soccer competitions – be it club or international team leagues or tournaments.
Rugby union is a very popular spectator sport, and it holds a special place in Irish sports culture. The Irish Football Union (IRFU), Ireland's national rugby union team, enjoys widespread support in all parts of the country. Moreover, Ireland participates in the annual Six Nations Championship alongside England, Scotland, Wales, France, and Italy – and it's the bread and butter for rugby betting enthusiasts. From match results and winning margins to try scorers and penalty counts, rugby union offers a range of betting options for fans to engage in.