30 August 2023
By Tom Collins
tom@TheCork.ie
Entertainment
When: Saturday 16th September 2023
Where: Glounthaune, Cork
Tickets: Eventbrite
Upstart Festival is thrilled to announce the line-up for the 3rd edition of the "end of summer" outdoor festival. Again this year, 5 of the most exciting indie bands come together in a showcase of emerging and established talent with a strong Cork flavour.
Upstart is an outdoor event which takes place in the beautiful harbourside setting of Glounthaune Village. The park will rock to the eclectic mix of genres brought together on the day from psych-rock to indie, from funk to metal, with the line-up featuring Junk Drawer, God Alone, Pinhole, Any Joy and Kane's Basement.
Headlining this event will be Belfast act Junk Drawer. Just back from Austin's SXSW, and following a sell out gig at the Quarter Block Party festival, this 4 piece are a talented group of multi-instrumentalists who combine rock, psych, post-punk and more to create an eclectic and energetic performance which is not to be missed. They are "The most winningest act in Northern Ireland Music Prize history (somehow)" with 3 awards under their belt from the prestigious Northern Ireland Music Prize.
Highly anticipated are one of Cork's current hottest acts, God Alone. Having made an impression with debut album 'ETC.', this Dance infused Math/Noise Rock band have just returned from a UK tour culminating in performances at StrangeForms Festival in Leeds and Portals Festival in London. Following on from an acclaimed performance at Night and Day festival, God Alone will have the entire park dancing!
Pinhole are a Cork/Kerry based band. Think Kate Bush meets PJ Harvey meets Portishead and then combine these influences to create their own experimental and beautiful sound. With a performance at Other Voices in Dingle under their belt and their eponymous song 'Pinhole' featuring in Amy Huberman's RTÉ courtroom drama 'Striking Out', this performance is not to be missed.
Any Joy are a Cork quintet of the indie, post-punk genre. Their debut LP 'Cycles' is a record oozing melodic songs and atmospheric guitars. Any Joy were among The Thin Airs '18 for 2018: Ones to Watch'. Any Joy are essential listening, their debut album stands up there with the best releases of the last decade, a hidden gem!
Kane's Basement are known for their electric live performances featuring a fusion of genres from funk to jazz to pop ballads. They have gathered a loyal following in their native Cork as winner's of the 2023 UCC's Battle of the Bands competition.
Upstart is a car free, sustainable event and festival goers are encouraged to make their way to Glounthaune via train, bike, bus or on foot. Glounthaune train station is an easy 5-minute walk to the stage. With frequent trains to Glounthaune from Cork City, Midleton and Cobh, there's no excuse for missing this stellar line-up.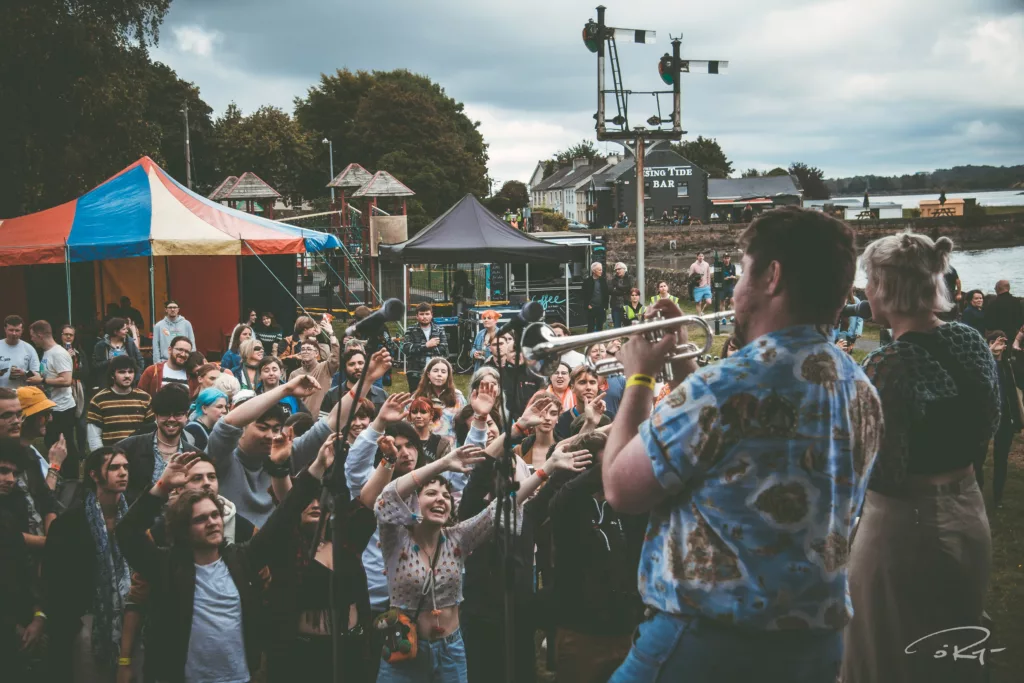 Upstart festival is supported by funding from Creative Ireland and Cork County Council.