29 September 2023
By Roger Kennedy
roger@TheCork.ie
Opinion: Are you finding it difficult to secure an appointment with an office based GP? There is now an online option, and it can be cheaper.
In today's fast-paced world, where the importance of mental health is gaining recognition, timely and accessible support is crucial. Dr.Online, a pioneering telemedicine platform, says is it at the forefront of delivering much-needed mental healthcare alongside its medical services. In this article, we'll explore the advantages of telemedicine for mental health and hear from patients whose lives were positively impacted by online services.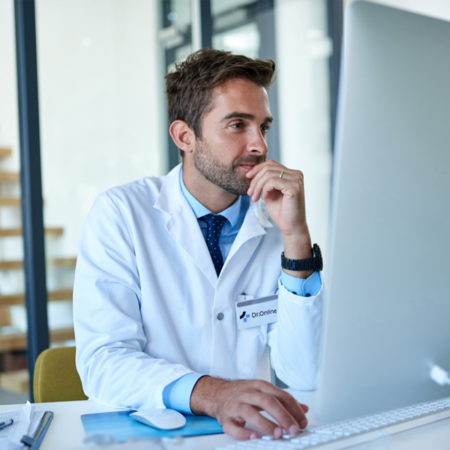 A Commitment to Mental Well-being
Portugal based José Lima, CEO of Dr.Online, understands the significance of mental health in overall well-being. He believes that telemedicine can play a pivotal role in addressing mental health challenges. José Lima explains,
"We prioritise our patients' well-being, striving to listen to their unique needs and adapt our services accordingly. Mental health is a sensitive yet essential aspect of healthcare, and we are dedicated to providing the necessary support when it's needed."
Since its establishment in 2020, Dr.Online has processed over 60,000 bookings for GP's, specialised consultations, and mental health services. This underscores the platform's commitment to offering comprehensive healthcare solutions. Moreover, offers competitive pricing, starting from €45 for mental health consultations.For those seeking other medical services, it also provides treatment prescriptions, available without consultations, priced at just €25, GP consultations are available for €39 and specialised consultations from €55.

Comfort and Privacy
Telemedicine has transformed healthcare delivery, offering numerous benefits, particularly in the realm of mental health support. Dr.Online has harnessed these advantages to make mental healthcare accessible and convenient for all.
Immediate Access
One of the standout benefits of telemedicine is the immediate access it provides to licensed professionals. Dr.Online connects you with licensed therapists, psychologists, and psychiatrists who are ready to assist you promptly. In a world where waiting for support can be agonising, this immediacy is a game-changer.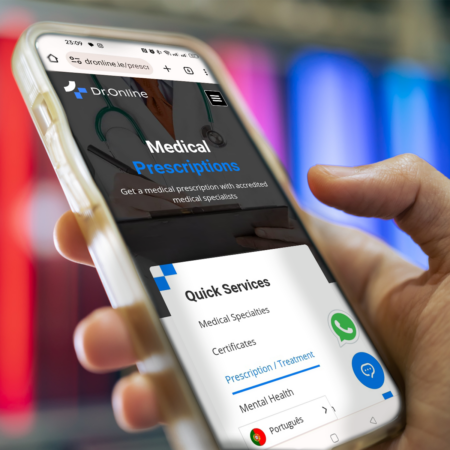 Comfort and Privacy
Imagine receiving mental healthcare from the comfort and privacy of your own home. Telemedicine eliminates the need for travel and long waits in clinic or hospital waiting rooms. It also provides a safe space for opening up about your mental health concerns without fear of judgment.
A Multidisciplinary Approach to Mental Health
The acknowledgment that mental health difficulties frequently demand a multidisciplinary approach for efficient management and treatment is well-established. To address this need, the platform collaborates with a team of experienced healthcare professionals, including general practitioners (GPs), psychologists, and psychiatrists. This collaborative approach ensures that individuals receive the most suitable care based on their specific requirements.
The platform's assessments, such as the Full ADHD Test for Assessment & Report, Psychological Assessment with Behavior Screening, Educational Assessment, and Autism Spectrum Disorder Assessment, offer valuable insights into the root causes of various mental health conditions. These assessments serve as a crucial foundation for developing personalised treatment plans, tailored to the unique needs of each individual.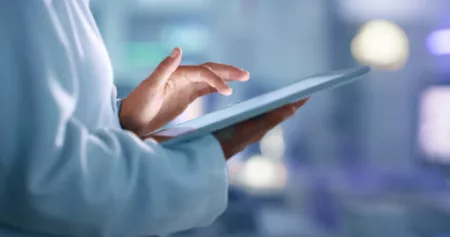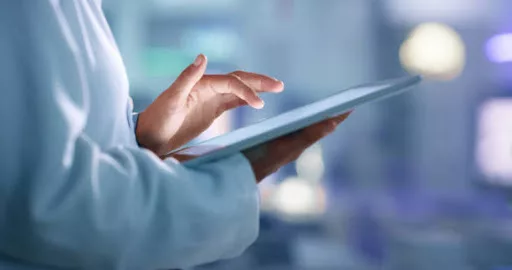 Counseling: Nurturing Mental Health and Relationships
The addition of specialised consultations, such as Couples Counseling, underscores Dr.Online's dedication to offering tailored support for individuals and relationships. These services address a variety of concerns, from relationship challenges to anxiety and depression, and even disorders related to eating and body image. They consider that by offering a diverse range of counseling options, individuals can be empowered to choose the care that aligns with their unique situations.
José Lima emphasises,
"We understand that mental health is not one-size-fits-all. Every individual's journey is unique, and their care should reflect that. That's why we offer a spectrum of services, ensuring that individuals receive personalised support."
Counseling provides individuals with a safe space to explore their thoughts and emotions, promoting overall well-being. The specialised services offered include:
Couples Counseling

Counseling for Anxiety & Depression

Counseling for Anorexia / Eating Disorders
These sessions offer individuals and couples the opportunity to work through challenges, develop coping strategies, and enhance their mental and emotional health. A team of experienced counselors is dedicated to helping clients navigate their unique journeys toward improved mental well-being.
Empowering Teenagers with Stigma-Free Support
Teenagers facing mental health issues often confront stigma and shame that can deter them from seeking help. Dr.Online recognises these unique challenges and strives to make online consultations accessible and appealing to this demographic. By offering confidential, convenient, and stigma-free support, this service empowers teenagers to take control of their mental well-being. This approach is especially crucial in an era where mental health awareness is on the rise, and teenagers need a safe space to address their concerns.

José Lima underscores the importance of stigma-free support
"we understand that adolescents may hesitate to seek help due to societal pressures. That's why we provide a welcoming and non-judgmental environment where they can freely discuss their mental health concerns."
Your Mental Well-being Matters
CEO José Lima ensures that individuals can access the support they need without unnecessary delays and emphasises:
"Your mental well-being matters, and you don't have to navigate your journey alone. Dr.Online is here to support you every step of the way."
To book a consultation visit www.DrOnline.ie