2 October 2023
By Elaine Murphy
elaine@TheCork.ie
Art Source Cork 2023 is rapidly approaching, and it promises to be an extraordinary showcase of artistic talent. This year, Ireland's premier art fair is shining a spotlight on a whole host of remarkable Cork-based artists, as well as featuring many of Ireland's best contemporary artists and galleries. The event is scheduled to take place from October 6th to 8th, 2023, at Cork City Hall.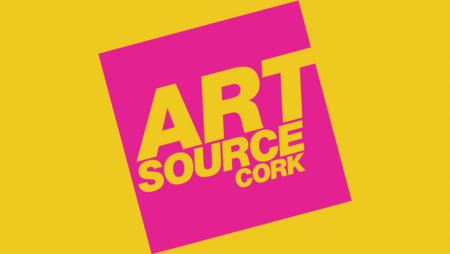 Celebrating Cork's Talented Artists:
Art Source Cork 2023, proudly features a select group of Cork-based artists, each contributing their unique artistic flair to the event. These artists are:
Avril McDermott

Niall McCarthy

Peter Mahony Art

Helen Condon Art

E. Alana James

Sarah O'Connor Art

Keith O'Brien 

Tom Herdman

Micheál Ó Catháin

Natasha O'Shea

Leon Lamby Art
These talented individuals represent the rich and diverse artistic heritage of Cork, offering attendees a glimpse into the region's vibrant art scene.
100 for €100: In an exciting addition to this year's event, Art Source Cork introduces the "100 for €100" initiative. This exclusive opportunity allows visitors to acquire original artworks created by participating artists at the remarkable price of just €100. Keep an eye out for the special logo throughout the fair to identify these exceptional pieces. There is a strictly limited number available, making early attendance crucial for art enthusiasts looking to secure these affordable treasures.
Sculpture at Art Source 2023: Art Source Cork extends beyond paintings to showcase the talents of some of Ireland's finest sculptors. Attendees can explore sculptures crafted from a variety of materials, including marble, wood, bronze, copper, clay, and stainless steel. The sculptures on display encompass a wide range of styles and artistic expressions. Notable sculptors include:
Sleeping Giant – copper, slate, and stone

Grant Designs – timber, copper, and stainless steel

David McGlynn – bronze casting

Gerry Whelan – wood, stone, and marble

Adele Walsh – ceramics and textiles

Glenn Gibson- Steel and copper wire

Sarah O'Connor – welded metal and wood
These captivating sculptures add a new dimension to the art fair, offering a tactile and immersive experience for attendees.
RAM – Random Access Memories Installation by Samuel Awe: Art Source Cork proudly presents "RAM – Random Access Memories," an installation by Samuel Awe. This thought-provoking exhibit explores the intersection of the physical and digital worlds, both before, during, and after the pandemic. Through a collection spanning five years, the installation stimulates the observer's senses of touch, hearing, and vision, inviting visitors to cultivate perception beyond sight.
IMVA – Irish Museum of Virtual Art: Art Source Cork is delighted to introduce the Irish Museum of Virtual Art (IMVA), a virtual reality experience that allows visitors to explore a curated collection of artworks through VR headsets. This immersive experience provides an innovative way to appreciate and engage with art.
Ballyfermot College of Further Education – Graduate Show: Art Source Cork extends a warm welcome to two talented graduates from Ballyfermot College of Further Education. Adele Walsh, a gifted ceramic and textile artist, and Leon Lamby, a visual artist heavily inspired by science fiction and anime, are set to showcase their work at Ireland's premier art fair. This opportunity represents a significant step in their burgeoning careers, as they are poised to become future stars of the Irish art world.
Art Source Cork 2023 is shaping up to be an unmissable event, celebrating local talent while offering visitors a diverse and immersive art experience. Secure your tickets now and immerse yourself in the vibrant world of art at Cork City Hall from October 6th to 8th, 2023.
To purchase tickets and learn more about Art Source Cork 2023, please visit www.artsource.ie