17 November 2023
By Roger Kennedy
roger@TheCork.ie
Making the decision to become a foster parent is both commendable and rewarding. However, before you embark on this transformative journey, it's essential to understand the foster care assessment process. This procedure ensures that children are placed in secure, loving, and nurturing environments.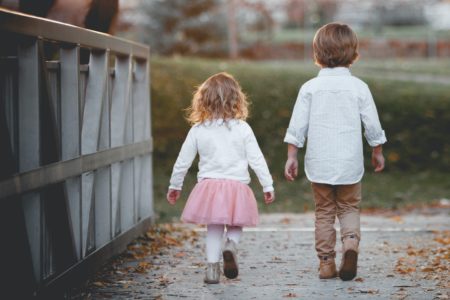 1. Initial Enquiry
When one expresses an interest in becoming a foster parent, the journey often begins with contacting a foster care agency. During this initial phase:
You can gather basic information about what fostering involves.

The agency might provide brochures or introductory materials detailing the requirements and expectations.

You'll get a sense of whether your current life situation aligns with the prerequisites of fostering.
2. Home Visit
This isn't a formal inspection but rather an informative session. During the home visit:
A trained social worker assesses the living conditions to ensure it's a safe environment for children.

It's an opportunity to discuss any modifications or preparations you might need to make in your home.

This meeting sets the tone for open communication between you and the agency, making the entire process more collaborative.
3. Application Form
Completing the application is a crucial step. Here:
The form will collect data about your family, employment, medical history, and other relevant details.

You might need to provide references or consent for background checks, which ensures the child's safety in the foster care environment.

Being honest and thorough is essential as this information helps in making the best match possible.
4. Formal Assessment
This stage dives deeper into evaluating your suitability. During the formal assessment:
Social workers might hold multiple sessions, discussing various life aspects, from personal relationships to past experiences.

The goal is to understand your motivation for fostering and to ensure you're mentally and emotionally prepared.

Documentation, like health records or financial statements, might be requested for a comprehensive evaluation.
5. The Assessment Training
Preparation is key for a smooth fostering experience. In this phase:
Aspiring foster parents undergo training sessions to equip them with skills and knowledge about childcare.

Topics may include understanding trauma, managing challenging behaviours, and building trust with the child.

The training provides a realistic picture of the challenges and joys of foster care.

When approved as a foster carer Orchard Fostering will offer lots of training and support throughout the journey path of being a foster carer.
6. Fostering Panel
This step brings a level of objectivity to the process. Here:
A panel of experts, often including experienced foster parents, reviews the findings from your assessment.

They may ask additional questions or seek clarifications.

Their collective decision will influence whether you're deemed suitable for foster care
7. Approval & Matching:
Upon approval, the most rewarding phase begins:
The agency reviews its list of children in need and considers various factors, such as the child's age, needs, and background, when making a match.

This careful consideration ensures a harmonious relationship between the child and foster family.

Once matched, transition plans are discussed to make the introduction as smooth as possible.
8. Ongoing Support:
The fostering journey doesn't end with placement. Continuous support is pivotal:
Agencies often assign a dedicated social worker or counsellor to assist you throughout the fostering period.

Regular check-ins, additional training sessions, or support groups might be available.

This network ensures both you and the child in foster care have the resources and guidance needed.
Embarking on a foster care journey can be one of the most fulfilling experiences of your life. By understanding the assessment process, you are better prepared to welcome a child into your home and heart. Contact Orchard Fostering Ireland's leading foster care agency today to learn more.