26 October 2010
By Bryan T. Smyth
bryan@TheCork.ie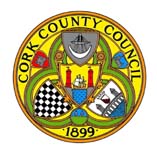 Councillors at today's County Council Meeting passed a motion that Indaver Irelands revised plans do not meet any of the concerns expressed by the Council in their 2009 report to An Bord Pleanala on the applications. The motion was proposed by Labour Cllr Paula Desmond, and seconded by Fianna Fail Cllr Seamus McGrath received cross-party support.
The revised plans referred to additional information submitted by Indaver Ireland to the Bord in the form of an addendum to their EIS, following requests from An Bord Pleanala. The Council will be making a formal objection.
Councillors also voiced their strong dissatisfaction at the execution of the Strategic Infrastructure Act in this case. They said the role of the Council has been totally diminished by the Strategic infrastructure Bill, democracy challenged, and applications left in a position where no independent advice is being given
CHASE (Cork Harbour Alliance For A Safe Environment) Chairperson Mary O'Leary said "Cork County Council made it clear at the 2009 Oral Hearing that they do not want or need Indavers incinerators and Cork County Councillors made it clear again today that they do not support Indavers plans, and that the revisions are not adequate.
CHASE said it welcomes the ongoing support of the Councillors, which "reflects the wishes of a community badly in need of that support."