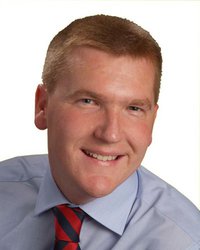 Cork South Central T.D. and Vice Chairperson of the Oireachtas Finance Committee Michael McGrath has welcomed the confirmation given in the Commercial Court yesterday that files relating to the criminal investigation into Anglo Irish Bank will be given to the DPP towards the end of this year.
The Court heard yesterday that some files will be sent to the DPP before the end of the year, while others will be forwarded in the first quarter of 2011.
'This is the most complex criminal investigation in the history of the State and also the most important. The general public are rightly frustrated at the length of time the investigations are taking.
'It is essential that anyone who committed a criminal offence is brought before the Courts as quickly as possible. In many respects, it is the Irish criminal justice system that is on trial given the impact the banking crisis has had on our economy and our society. Those responsible must be brought to justice for any specific offence they committed otherwise public confidence in the institutions of the State will be further eroded,' stated Deputy McGrath.
Deputy McGrath also called for cases to be brought where former senior executives at the Bank fail to co-operate fully with the various investigations by not handing over computer passwords.
'The Irish people are fully behind the Gardai and the Director of Corporate Enforcement in their efforts to unravel the complex transactions that contributed to the near collapse of our entire banking system. I wish them well in their ongoing work,' concluded Deputy McGrath.