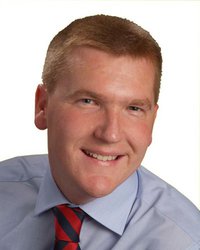 Michael McGrath T.D. has welcomed Cork County Council's intention to investigate the ongoing traffic congestion on the Rochestown road at morning peak time.
The Council's investigation will focus on the operation of the roundabout near St. Patrick's Church which is the scene of heavy traffic congestion each morning.
'I have been raising this issue with the Council on a regular basis and I have requested that the operation of this roundabout be reviewed to assess if its efficiency can be improved.
'I am pleased that the Council Engineer has confirmed to me that the review will commence immediately,' stated Deputy McGrath.
As well as the roundabout, motorists have also complained of serious delays being encountered at the new traffic lights at the Rochestown road / Monastery Road junction. Fianna Fail TD McGrath has also requested that the operation of these lights be investigated immediately by the County Council.