23 September 2015
By Bryan T. Smyth
bryan@TheCork.ie
Planning permission has been granted by Cork County Council this week for an upgrade of Bandon Community Hospital with construction on the new state of the art facility due to begin in the coming months. The new facility will be built on the existing site and will see the bed capacity at the hospital increase to 25 beds.
The construction is expected to be completed within 12 months of the works beginning.
"The granting of planning permission is another significant milestone when it comes to the delivery of this vital piece of infrastructure for Bandon Town which has been promised for decades" stated Jim Daly JD (FG) who went on to say that the local Hospital Action group in Bandon had met with Minister James Reilly then Minister for Health in 2011 and had made a very compelling case for this development. The Minister followed up on that meeting with a visit to the Hospital which led to the confirmation of capital funding for the project added Jim Daly who also expressed his appreciation to current Health Minister Leo Varadkar who has been very supportive in ensuring progress at Bandon Community Hospital.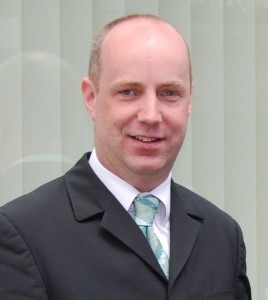 The new facility will comprise of 21 single occupancy en suite rooms and 2 twin en suite rooms along with increased communal space to ensure compliance with HIQA standards. A palliative care room and 2 enclosed and secure outdoor areas will also be provided at the new Bandon Community Hospital which will comprise of ground floor accommodation only. "This development will secure the future of the provision of care for the elderly in the Bandon area for many years to come and hopefully we will see significant increases in bed capacity in the coming years" concluded Jim Daly