29 October 2015
By Tom Collins
tom@TheCork.ie
Fine Gael TD for Cork South West, Jim Daly, has said that the Fianna Fáil party must stop scaremongering on Garda numbers, adding that they have got their figures on Garda retirements all wrong.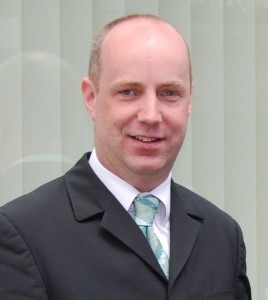 "Fianna Fáil TDs are going around trying to frighten people by saying that 1,500 Gardaí are eligible to retire, suggesting the force will be much weakened as a result. The truth on Garda retirements, according to figures I received from the Department of Justice, is that just 291 Gardaí retired in 2014. A further 209 Gardaí retired in the first three quarters of this year suggesting that the annual total for this year will again be below 300.
"At any year, there has and always will me more Gardaí eligible to retire than actually retire in that year.
"Fianna Fáil TDs are busy making up figures to try and distract from the fact that they are responsible for the biggest single assault on Garda numbers in recent years. They were the ones to close down Templemore Garda Training College and Garda numbers suffered as a result. This Government reopened Templemore last year for the first time since its closure in 2009.
"We have provided for the recruitment of 1,150 new Gardaí, including 600 next year. That's 100 more that Fianna Fáil wanted in their pre-budget submission. It's also twice the number expected to retire so we have nothing to fear from Garda retirements.
"This Government has invested over €34 million in new Garda vehicles since 2012; over 640 new Garda vehicles in 2015 alone. This is a massive increase on the paltry €4.8 million provided for by Fianna Fail in Budgets 2009-2011. These new vehicles will equip the Gardaí to carry-out more visible and responsive patrols of motorways and rural communities, increased surveillance of criminal gangs and enhanced night-time public order policing in our cities and provincial towns.
"This Government is providing for the future of the Gardaí; strengthening their numbers and equipping them to be a modern, professional police force for the 21st Century."