5 January 2016
By Elaine Murphy
elaine@TheCork.ie
Anti Austerity Alliance Councillor Mick Barry this morning said that flood relief schemes in this country would be completely undermined if Irish governments continue with their poor record on reducing carbon emissions in the state.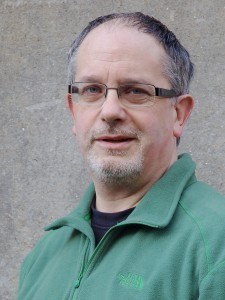 Cllr Barry said that it was embarrassing to watch Taoiseach Enda Kenny's performance at the recent Paris climate conference where he admitted that Ireland would not reach its 2020 carbon emissions target, stated that 2030 targets were "unrealistic", engaged in special pleading for Irish agriculture and blamed the recession on the Irish Government's failure to invest in climate change mitigation and research.
He said: "The same Government whose Cabinet meets today to discuss measures to tackle the floods crisis continue to tread an irresponsible path when it comes to sharply reducing the state's carbon emissions. The Government cannot credibly try and cloak itself in the mantle of protector of the people on flooding while at the same time stepping back from its responsibilities in the fight against climate change."
While scientists have up in up until now been slow to link human activity to specific weather events the Oxford University and Royal Netherlands Meteorological Institute recently stated that man-made climate change was a key factor in the intensity of Storm Desmond.
Cllr Barry also said that any Government action on the floods issue would need to address the refusal by Ireland's for profit insurance industry to provide any insurance whatsoever to those households and businesses most in need of it.
He said: "It is not good enough for Government Ministers to say that the insurance industry will insure people when the flood defences have been put in place. That is no use whatsoever to a person who cannot get insurance today and whose home could be flooded next week or next month. The Government are showing incredible cowardice in the face of insurance industry resistance on this issue and action must be taken to ensure that insurance protection is available for all."