15 January 2016
By Bryan T. Smyth
bryan@TheCork.ie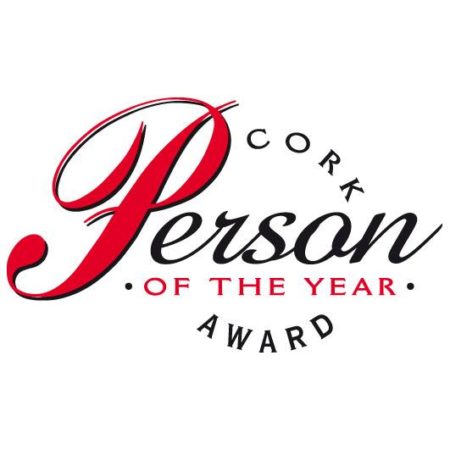 John Looney from Togher, Cork City, has been named 'Cork Person of the Year', for enhancing the lives of ill children over the past 23 years.
John founded and runs the Cork City Hospital Children's Club, which organizes trips for sick children, giving them lifelong happy memories. With the help of his wife Carol and many volunteers, John Looney organises local trips around Cork, as well as European holidays, such as Disneyland, Paris. Sick children and deserving children go on these trips from such organisations as Cork Deaf Community, Edel House Residential Centre and others, as well as Cork University Hospital and Mercy University Hospital.
John, who works on a voluntary basis, was inspired to start the organisation when one of his own children was very ill many years ago, and at that time, there was only a Dublin group that organised such trips.
"These trips also provide an opportunity for children to meet and talk with each other and know that they are not alone. Some kids, such as accident survivors, carry significant emotional trauma, and these days-out help them forget, even for a little while," said Mr. Looney.
John Looney received his Person of the Year trophy, before an invited audience of 250 people, representing all sectors of Cork society. He received a standing ovation at the Gala Awards Lunch yesterday (Jan 15th) at the Rochestown Park Hotel. He was accompanied at the event by his wife Carol and his four daughters Pamela, Karen, Noelle and Clodagh.
The full list of nominees for Cork Person of the Year were:
January Angela Marshall, good neighbour who saved two of her neighbours lives.
February John Looney, founder of Cork City Hospitals Children's Club holidays.
March Michael Lenihan, historian and archivist promoting Cork history and heritage.
April RTE's Marty Morrissey, contribution to GAA sport and communities over the years.
May Billa O'Connell & David McInerney, stars of golden age of Cork theatre over 60 years.
June Veronica Stuart, promoting and continuing the craft of Irish traditional lace making.
July Pat McMahon, established free children's hospital and malnutrition centre in India.
August Arthur Leahy & Kieran Rose, leadership role in Same Sex Marriage Equality Referendum.
September Cillian O'Leary & Liam O'Leary, Father's Over 60's Talent win and Son's Cork City Marathon win.
October Moyra Woodworth, service for Autism and the Cork Assoc., for Autism over many years.
November Peter O'Mahony, glittering rugby career with Munster & Ireland.
December Mary White, promoting Cork Ladies Football Team's record achievements.
Speakers at the awards presentation were, Minister Simon Coveney T.D., Lord Mayor Cllr. Chris O' Leary; County Mayor, Cllr., John Paul O'Shea; Tom Crosbie, Irish Examiner:; Adrian Lynch, Channel Controller, RTE 1; Pat Lemasney, Southern; Manus O'Callaghan, Awards Organiser; Bishop John Buckley (RC) and Bishop Paul Colton (COI).
V deserving winner of Cork Person of the Year 2016 @RochestownPark -John Looney of Cork City Hospt Childrens Club pic.twitter.com/3NheY0bl9B

— Miriam O'Callaghan (@MiriamOCal) January 15, 2016
Prime Time's Miriam O'Callaghan RTE acted as MC and award judges were Tim Lucey, Chief Executive, Cork County Council and Ann Doherty, Chief Executive, Cork City Council. The well liked stalwart of the awards ceremony Brian Crowley MEP was not present at this years event. It's understood he remains in ill health.
There was great banter on-stage between the Lord Mayor and County Mayor which entertained the audience of 250 guests. It included a jocular reference to the City chain of office being gold, whereas the county chain is only silver. Similarly, the two Bishops amused the room before undertaking the serious business of saying grace before the meal.
Those attending the awards lunch included Tom Crosbie, Landmark Media; Michael O'Flynn, Developer; Minister Kathleen Lynch T.D.; Michael McGrath T.D.; Clara O'Callaghan, Miriam O'Callaghan's daughter and a medical student at UCC; Ciaran Lynch T.D.; Alf McCarthy, recently retired from RTE's Late Date programme; Adi Roche; Jerry Buttimer T.D.; John Lehane, Lexus Cork; Rachel Sarah Murphy, Irish Film Academy, Cork (Jo from Fair City); Gerald Kean and Lisa Murphy; Geraldine O'Leary, Commercial Director, RTE TV; John Costigan, Group Commercial Director, Landmark Media.
Congratulations to John Looney of @ckchildrensclub, this year's Cork Person of the Year – an amazing story of volunteerism. #CPOTY

— AM O'Sullivan PR (@amosullivanpr) January 15, 2016