1 February 2016
By Elaine Murphy
elaine@TheCork.ie
There was excitement all-round as it was announced that €5 million was raised at Irish Greyhound Board stadia in 2015 for charitable organisations such as schools, clubs, healthcare charities & community projects. The money was raised through Fundraising / Benefit Nights hosted at the venues in conjunction with race nights, including money raised locally in Cork between Curraheen Park and Youghal.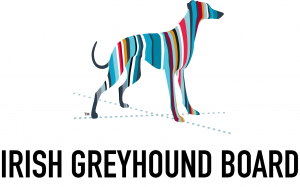 Fundraising or Benefit Nights are a familiar scene at the county's two Greyhound Racing venues and many local charitable organisations have benefitted from them over the years. Among the most successful events in 2015 were:
• The annual St. Joseph's Foundation fundraiser, which has been running for nearly 30 years and has raised over €875,000 in that time
• Youghal hosted a night for the Heart & Lung Appeal at the Mater Hospital, which resulted in over €11,600 raised for the charity
• Hamilton High School who celebrated their 50th anniversary at Curraheen Park and raised much needed funds for renovation work
Frank O'Meara, Sales, Commercial & Operations Manager of Curraheen Park Greyhound Stadium, said "Fundraising events have a strong tradition here in Curraheen Park and we love to welcome both newcomers and regulars alike. The 2016 fundraising drive is already underway and we look forward to more success stories this year."
"It's fantastic that along with helping the fundraising efforts, we can offer supporters of fundraising events here at the stadium the chance to enjoy a night out with family and friends. It's also a great way to reward teams and volunteers for their hard work." added John McGrath from Youghal Greyhound Stadium.